There are a lot of amazing places on this planet. Nature has made everything so diverse and amazing that every single location, every single country has its own set of things that make that specific place interesting.
Among all these places and countries in the world, Iceland is one magical place. Filled with awesome things that will give you a totally different experience. It literally has everything between ice and fire. This country is one of the most amazing places to visit on Earth. This is because they have a lot of social practices as well as the wonders of Nature to offer you!
Since it is the age where people share experiences and media with each other. We can see thousands and millions of posts where people share their experiences with the internet. So, we thought of gathering up some of the most awesome things that you will find on the internet about this country.
When you scroll down the list, you will see some peculiar things that you won't get to see in other countries. Statistically, people living in Iceland are some of the happiest people on the planet and you will see why.
So, scroll down to check them out and you can upvote your favorite fact about Iceland to the top of this list. Do not forget to share your thoughts in the comments sections as well.
#1 A Special Button For Northern Lights In The Sky.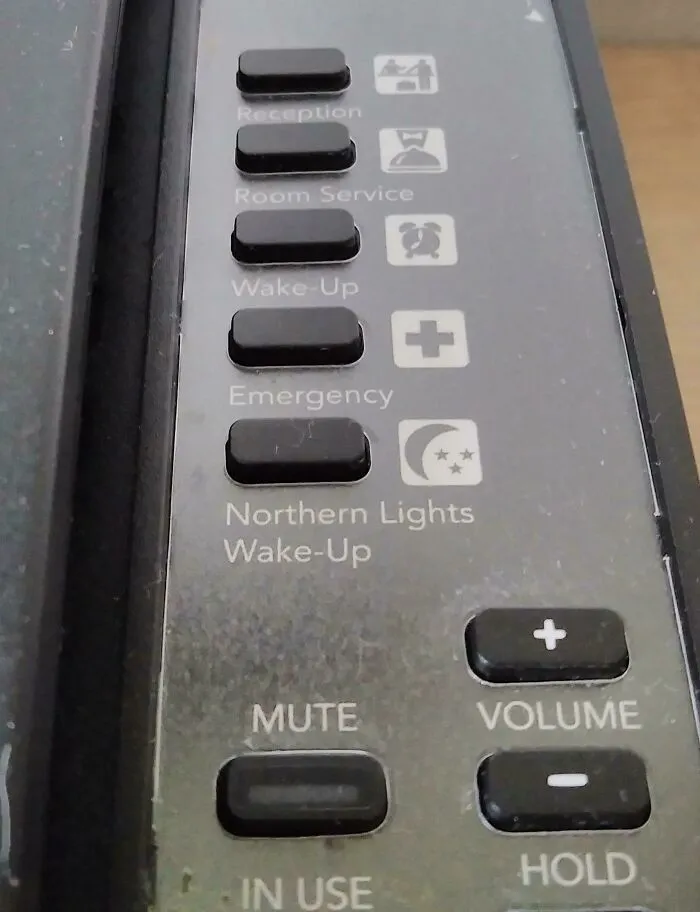 #2 A Flat Here In North Of Iceland For Christmas.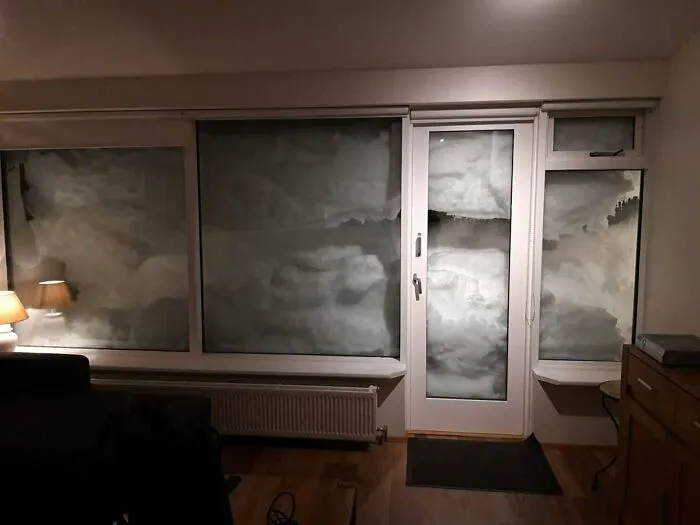 #3 Oldest Church Of Iceland.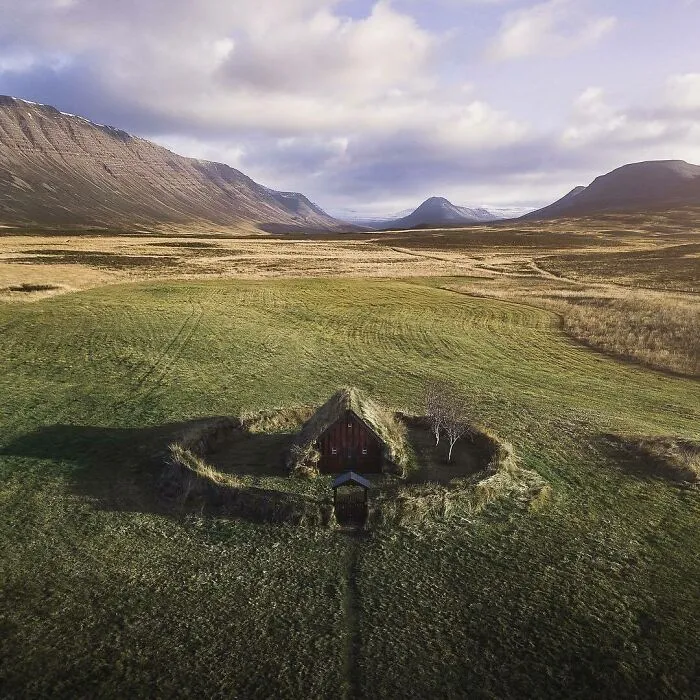 #4 Polar Stratospheric Clouds.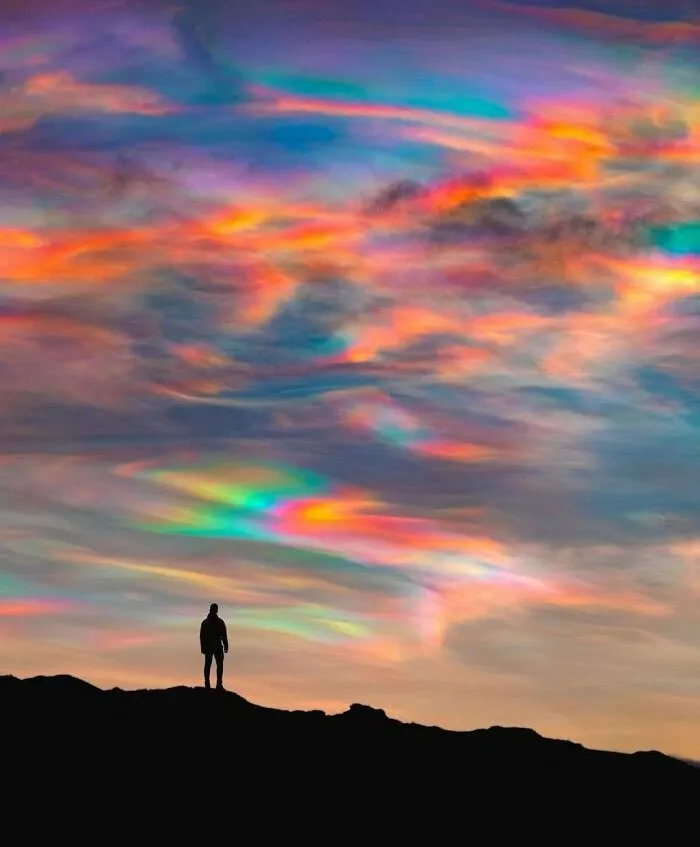 #5 Rainbow Paths Were Created To Show Their Immense Support For Pride, Diversity, And Acceptance.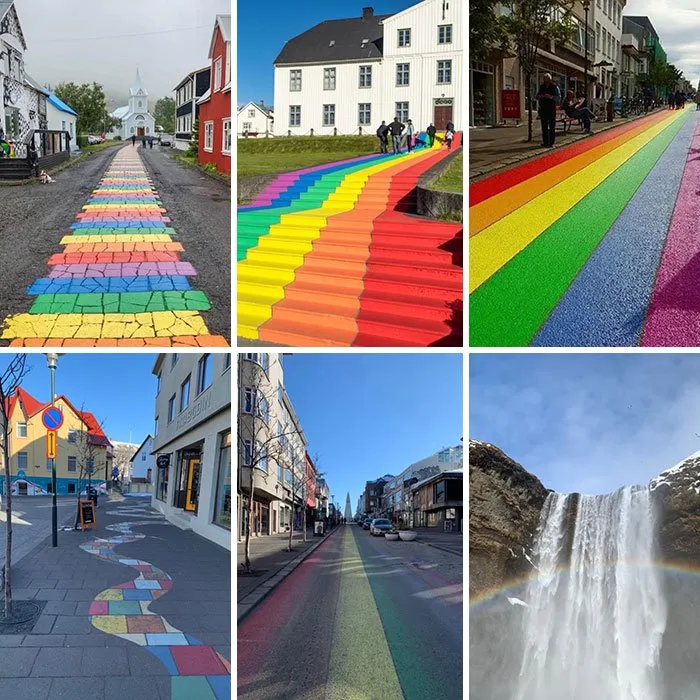 #6 Gaint Elephant Near Heimaey Island, Iceland.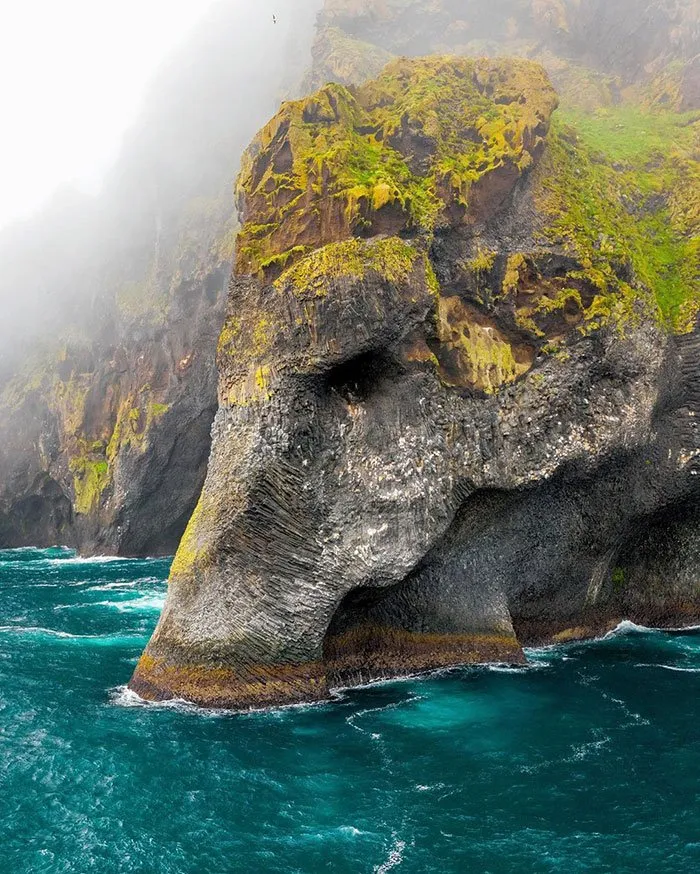 #7 This Is How Glacier Rivers Looks From Above In Iceland.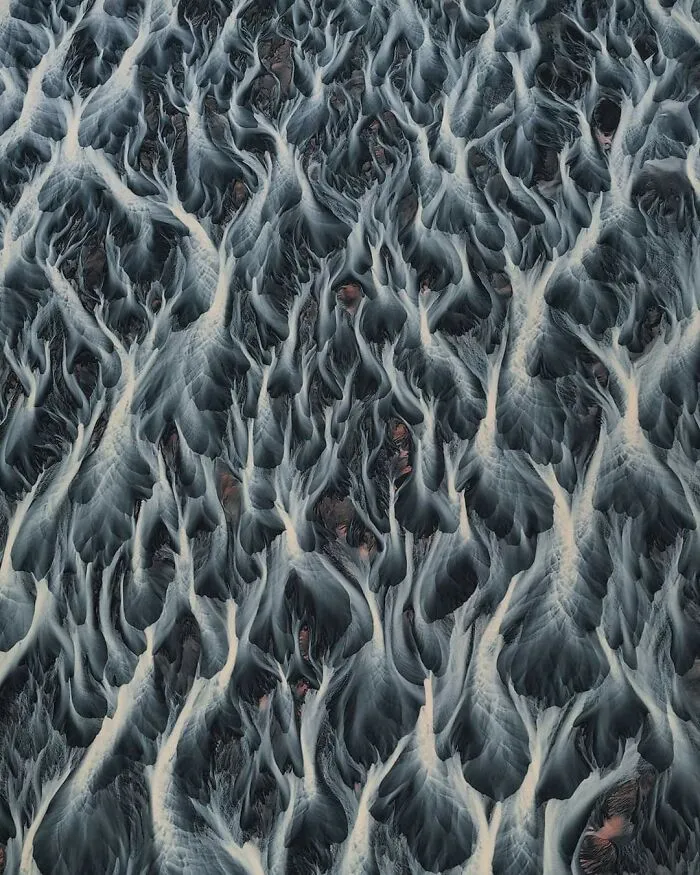 #8 Icelandic Houses Are Built With Geothermally Heated Water Pipes Under Their Sidewalks.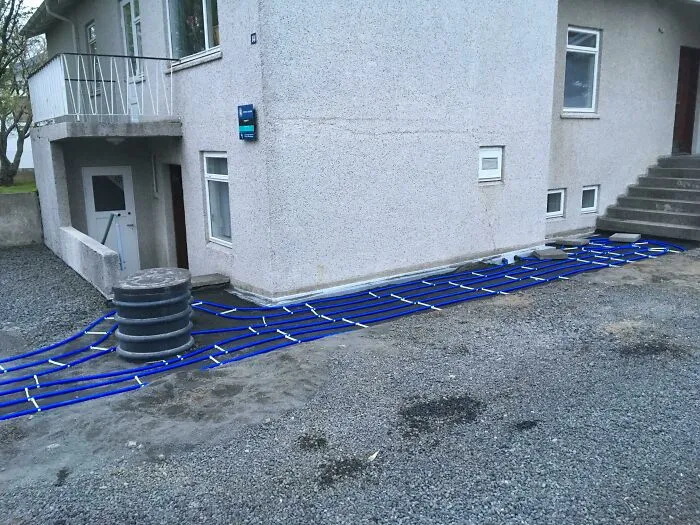 #9 Volcanoes!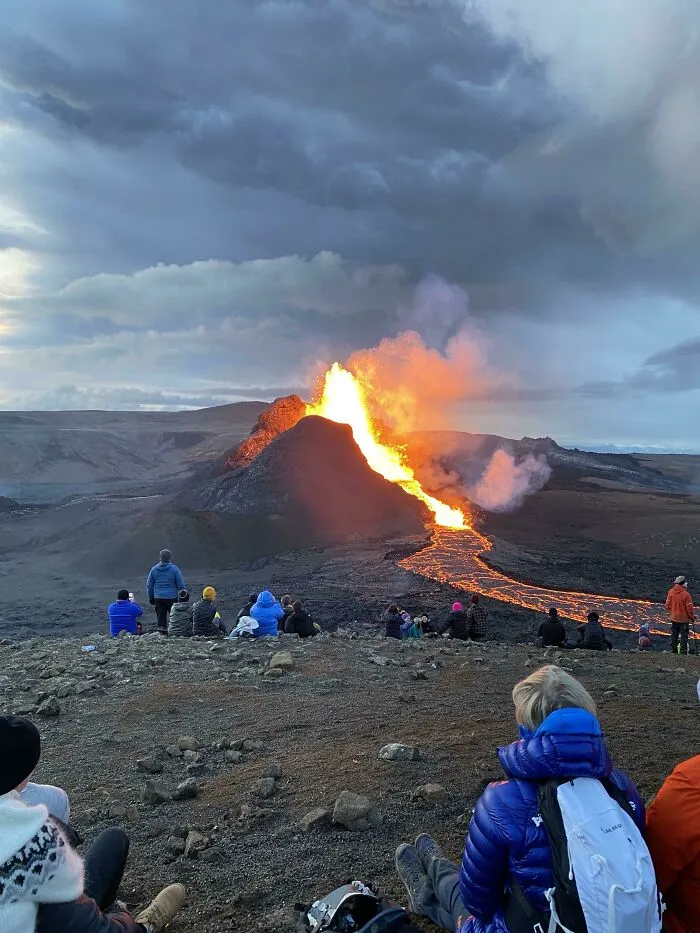 #10 Sheep Taking Shelter In A Tunnel In The Westfjords Of Iceland While A Bad Storm Blows Over.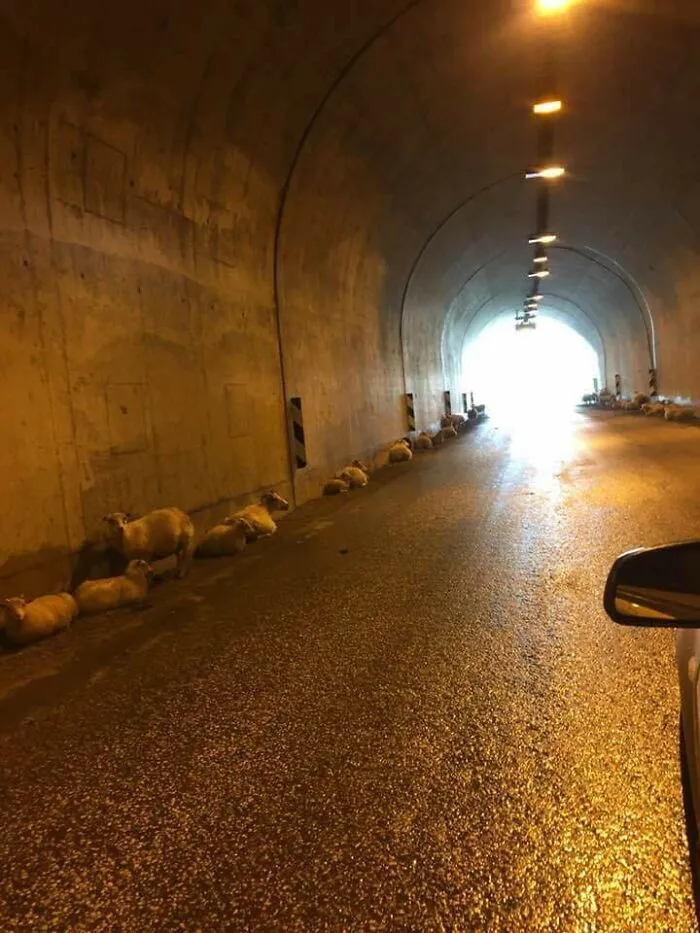 #11 Iceland Does Not Want To Deal With Stupidity.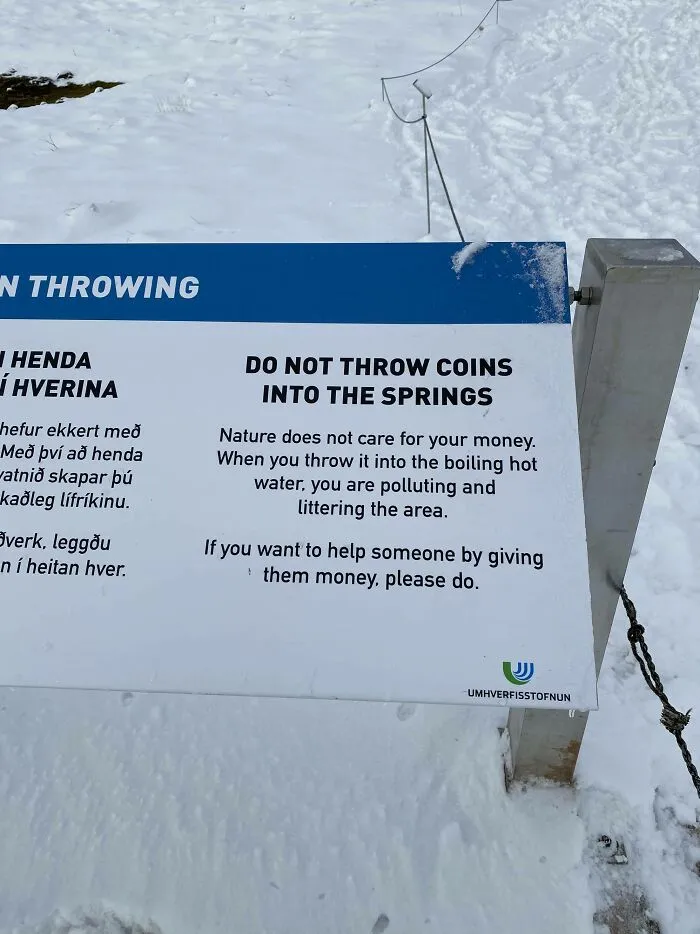 #12 People Gathered Around Lava, Iceland.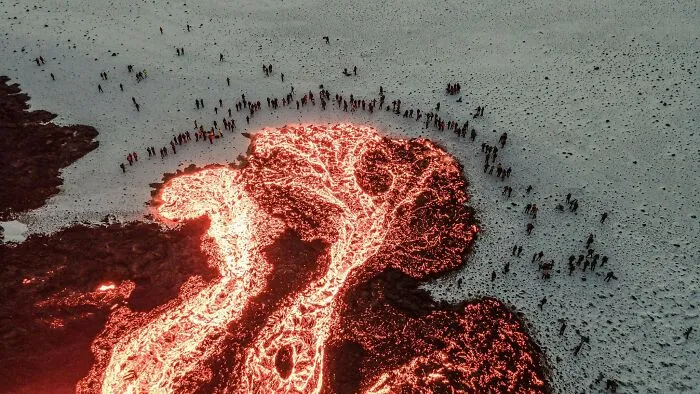 #13 The Coolest House I Found During My Trip In Iceland.
#14 Work Signs In Reykjavik, Iceland Feature A Female Worker.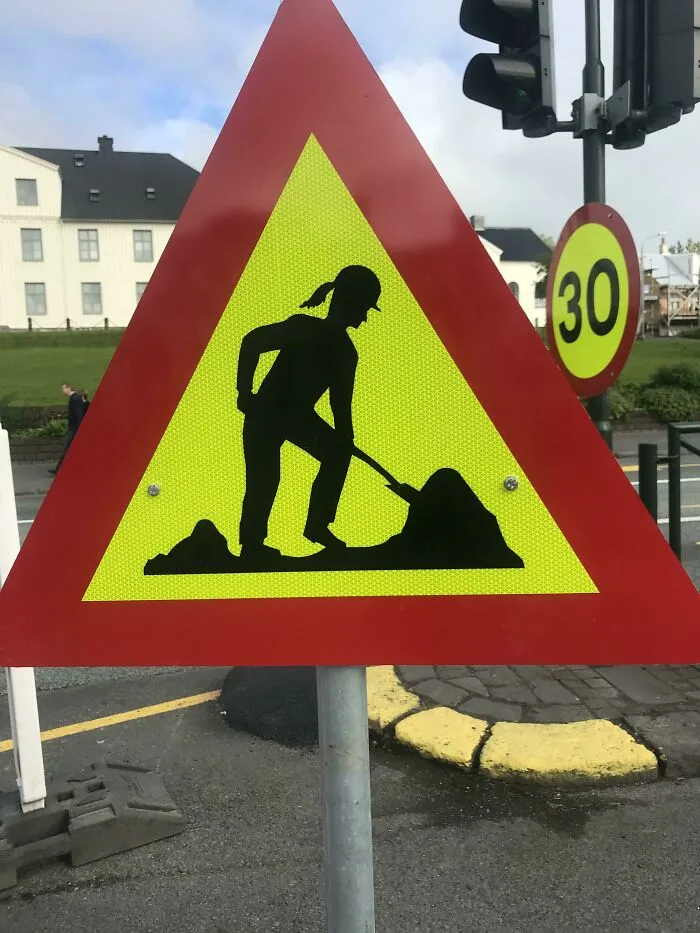 #15 Blue Lagoon In Iceland, A Geothermal Hot Spring.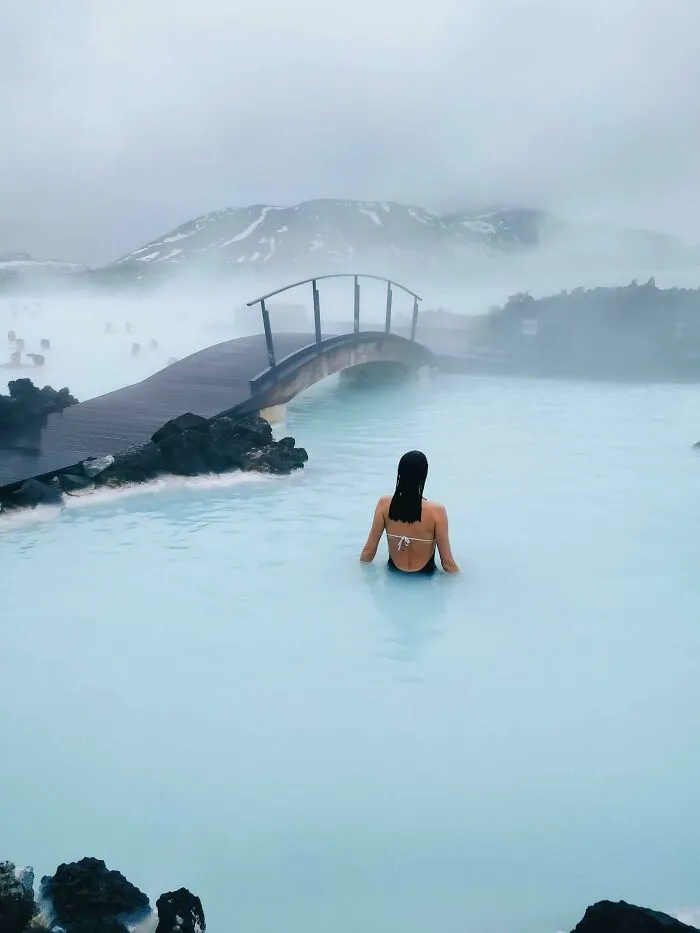 #16 Laugarvatnshellar Caves. House Built Into A Hill In Iceland.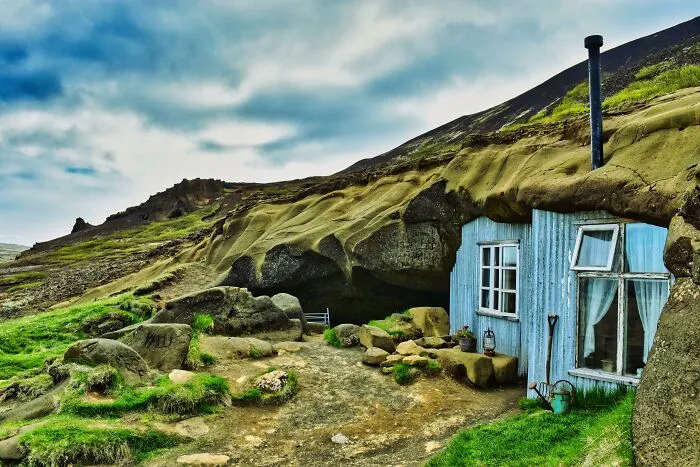 #17 Icelandic Landscape.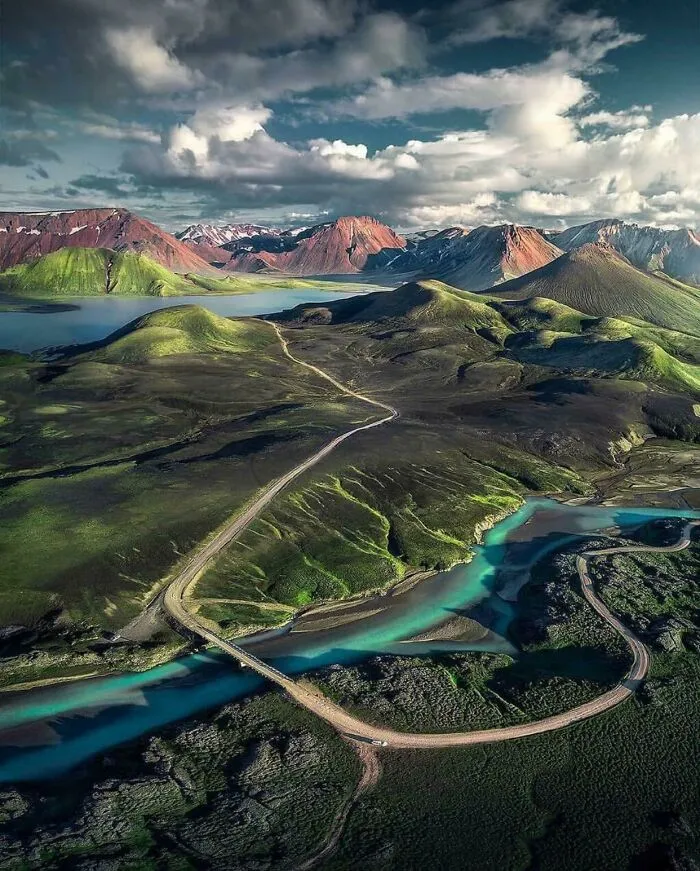 #18 The Blue Sea, The Black Beach, The Yellow River And The Green Fields.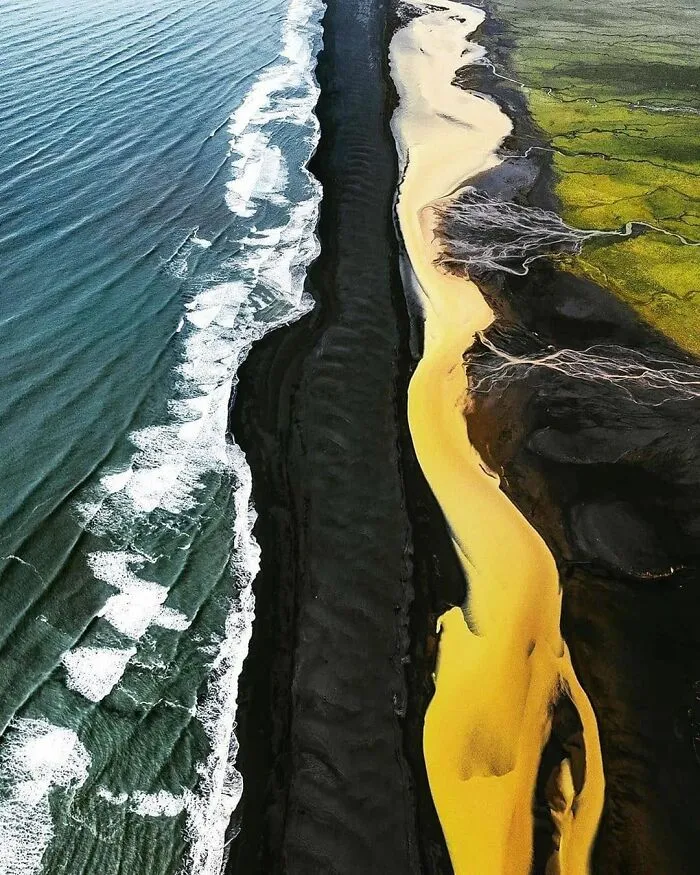 #19 Trees Are Planted On Graves As A Old Norse Tradition.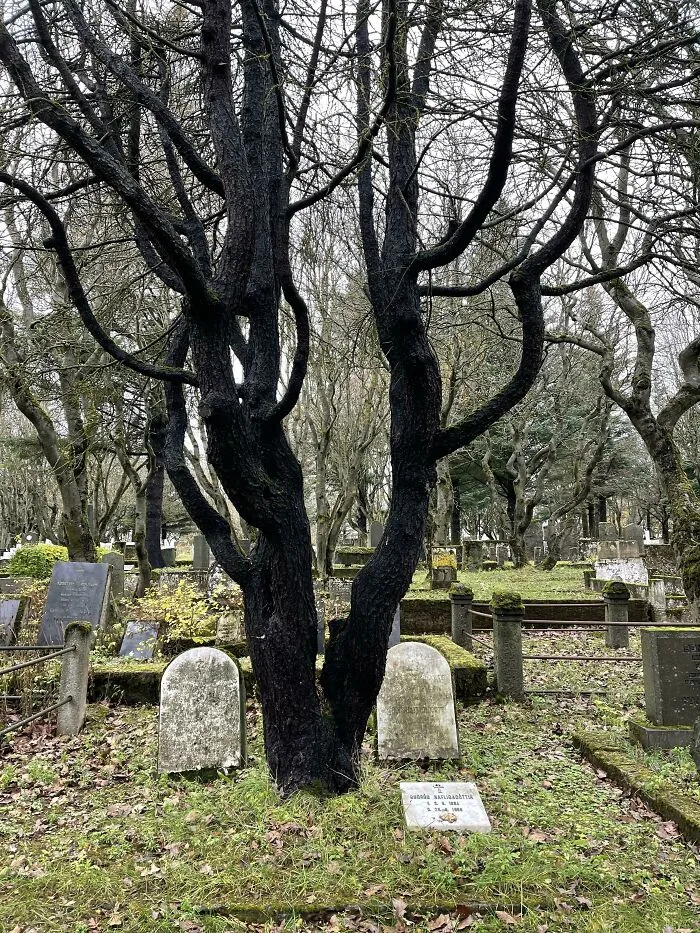 #20 The Sheep Population Of Iceland Is More Than Double The Human Population.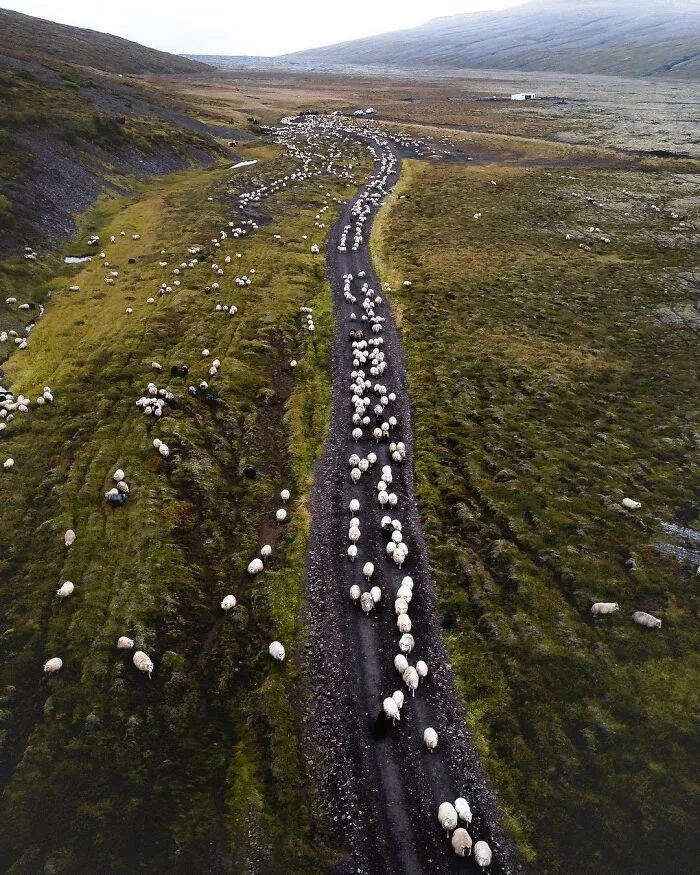 #21 Fun Fact.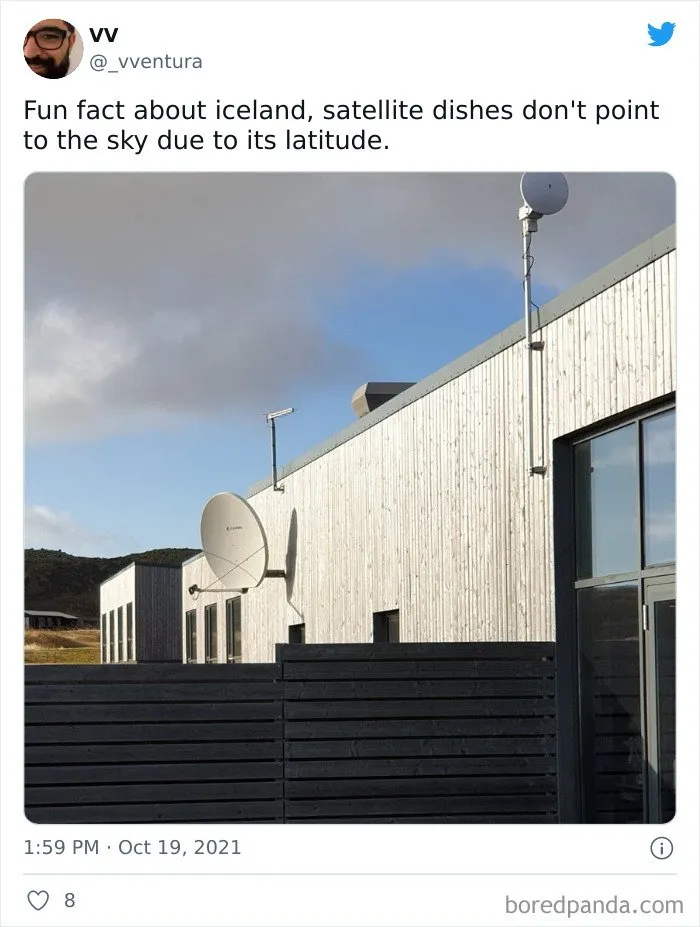 #22 The Viking Sword Road In Iceland.
#23 Reykjavík Looking Extra Soft After Today's Snowstorm.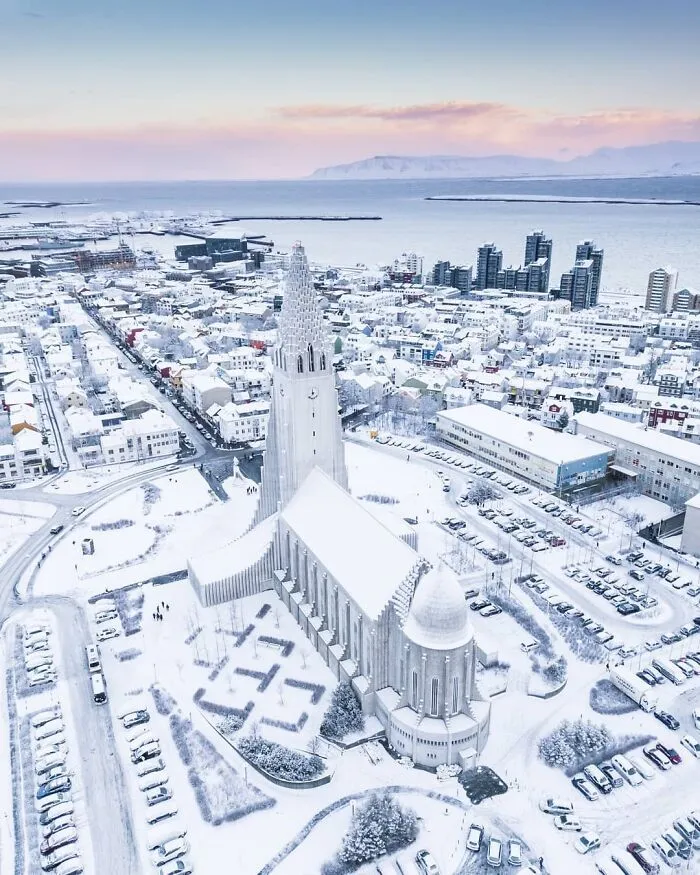 #24 Black Church In Iceland.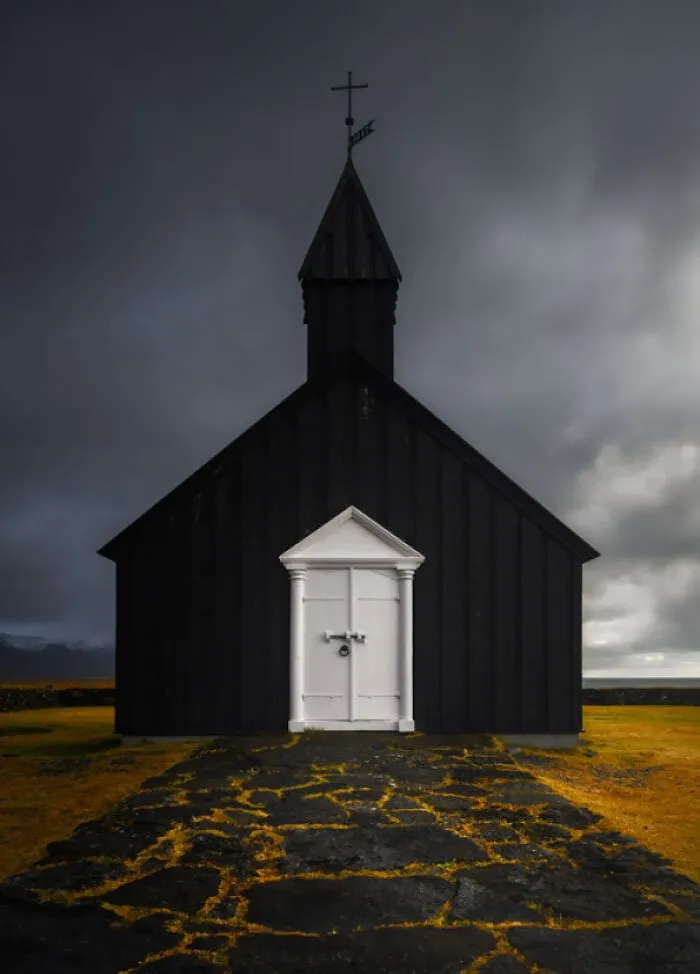 #25 Town In Iceland Paints A 3D Pedestrian Crossing To Slow Traffic.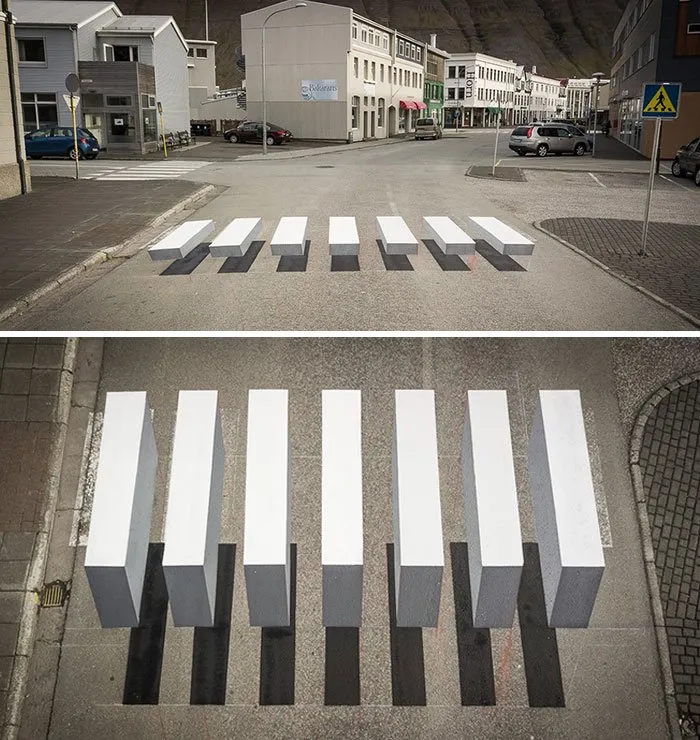 Credits: bananalanguage.com