Things that we use in our day-to-day lives often tend to get broken by use or over the course of it. It happens, might be the mug that you knocked over by your hand accidentally. Or maybe something valuable like your grandparent's porcelain dish which they handpicked for their collection. They both had personal value to it even though they value money differently.
Once you get something broken, most people just toss it into the garbage bin. Or they cry over the fact that it was irreplaceable. But there are different sorts of methods that you can get these things mended in really crafty ways. Of course, you will not get the same thing that you had before, but you will fix it in an aesthetic way. This way, you can continue to have it than discard it.
If you look into the possibilities of it, you can go beyond household things and apply these crafty methods of fixing stuff on bigger things. If you are an out-of-the-box thinker, you might be able to figure things like this with ease. But even if you are not, do not worry, we got you covered.
A lot of people share their ideas and hacks that can be used in all sorts of fixing on a daily basis. And because almost everything is available on the internet today, it is easily discoverable to get tips on how to fix almost anything in this world.
So, we took the liberty to surf around the internet to pick some of the most awesome ways to fix everyday things using very simple methods. Scroll down to check out the list that we compiled for you and you can upvote your favorites picks out of the lot to the top. Please share your thoughts and ideas about this article in the comments sections as well.
#1 This Is How You Walk It Off When You Get Into An Accident.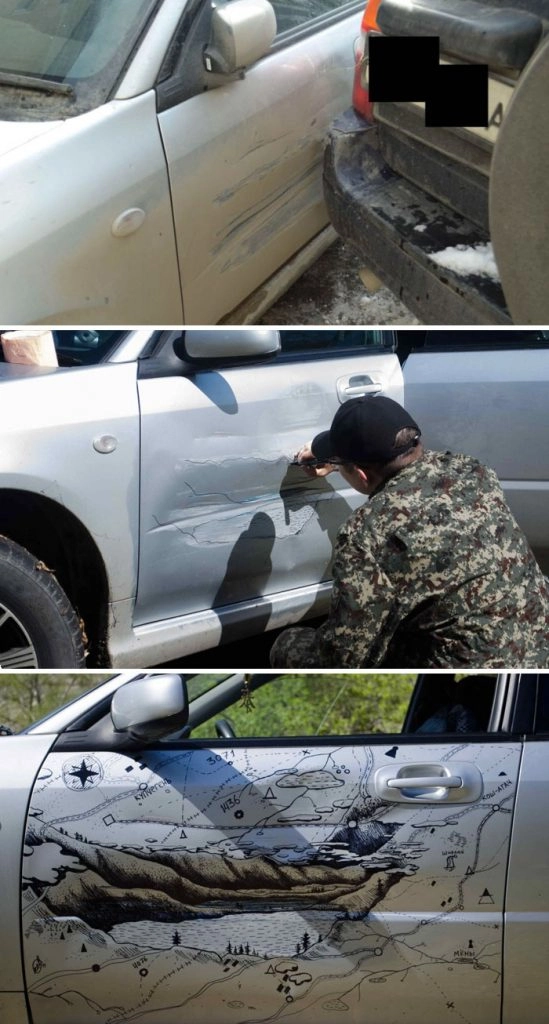 #2 Doodle Into An Art.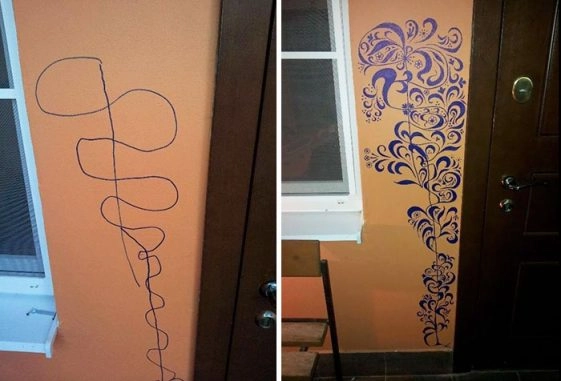 #3 Colored Yarn To Fix Cat Scratches.
#4 Fixed With Gold Thread.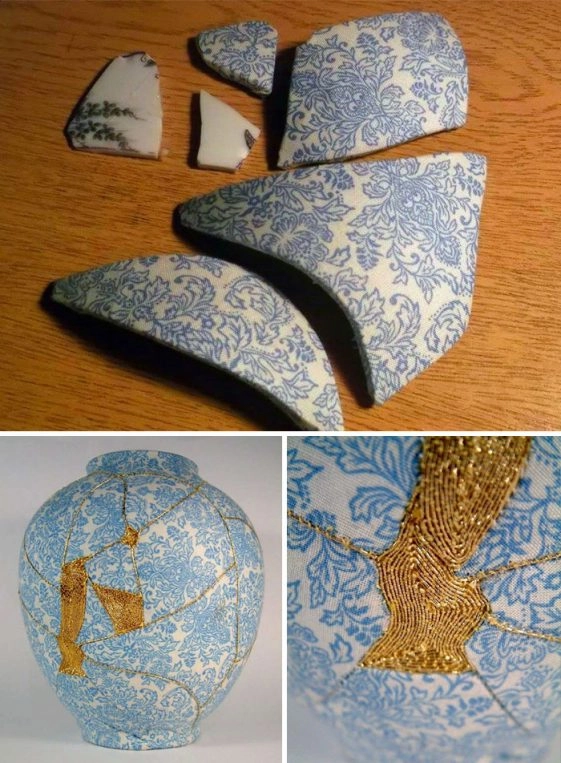 #5 Highlighters To The Rescue.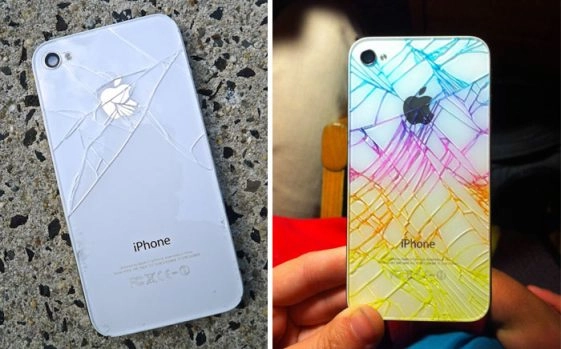 #6 Recycled DVDs Fix A Broken Birdbath.

#7 Nothing Is Broken.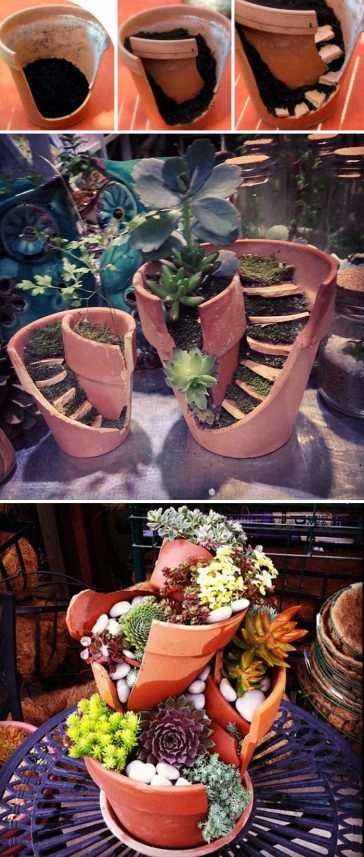 #8 Plastering With Legos.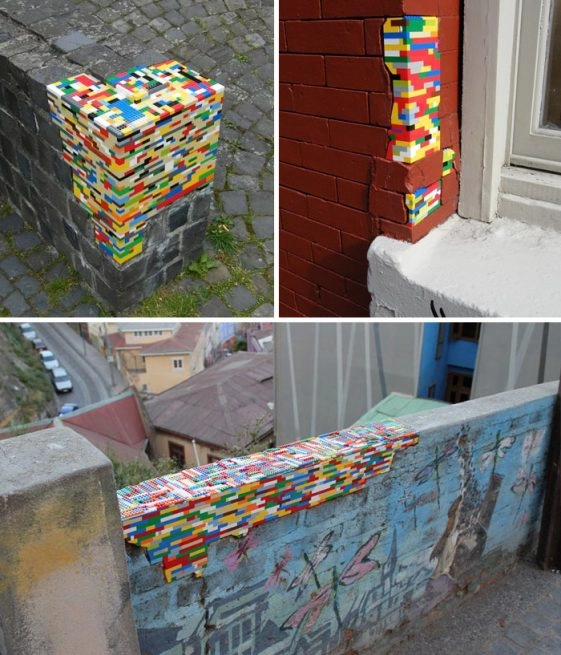 #9 Couch + Lace.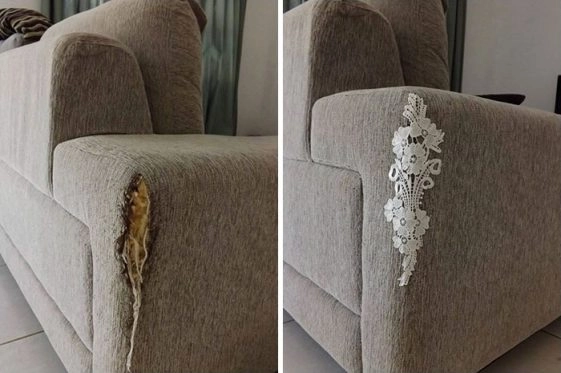 #10 What Broken Wall?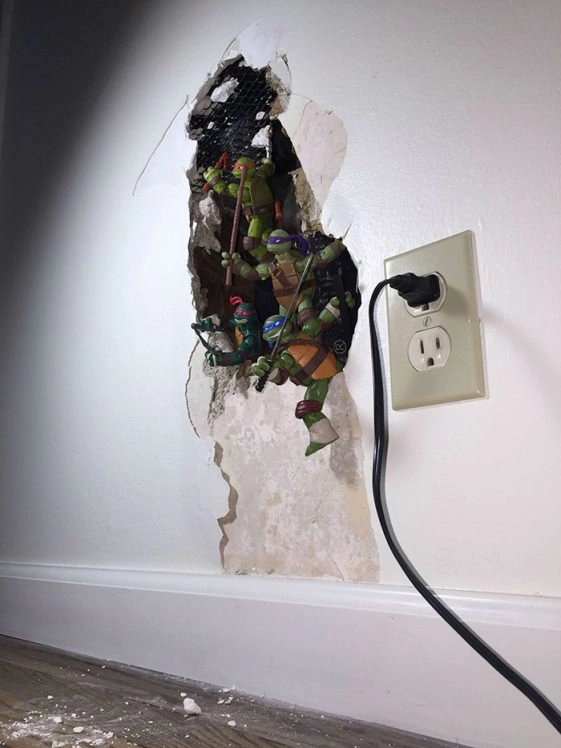 #11 Crystallized Geode ON Broken Walls.
#12 Broken Chair Brought Back To Life With Plastic.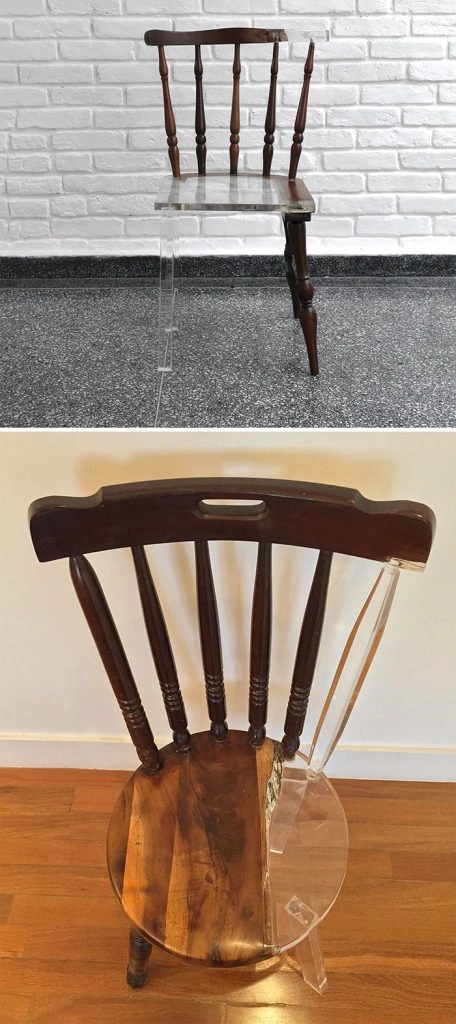 #13 A Crack Into An Art Piece.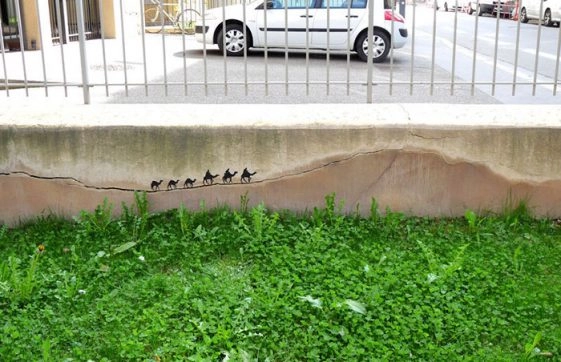 #14 These Buttons Coverup The Damaged Edges.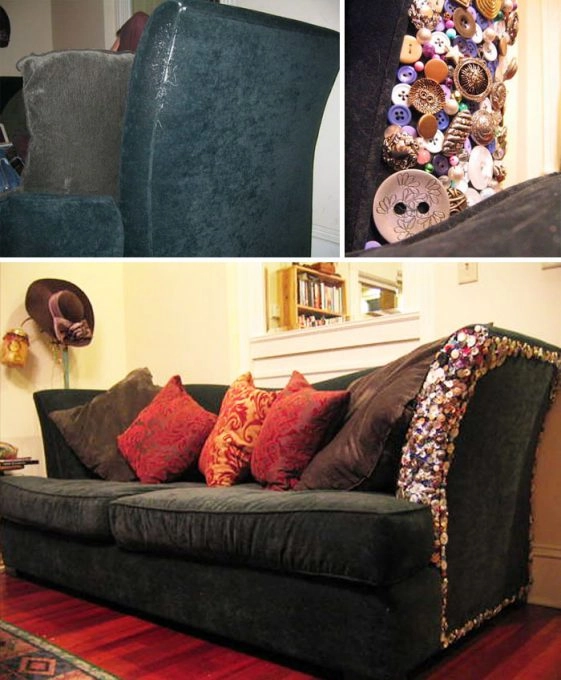 #15 Knitted Bricks.
#16 Embroidery To Patch Up Books.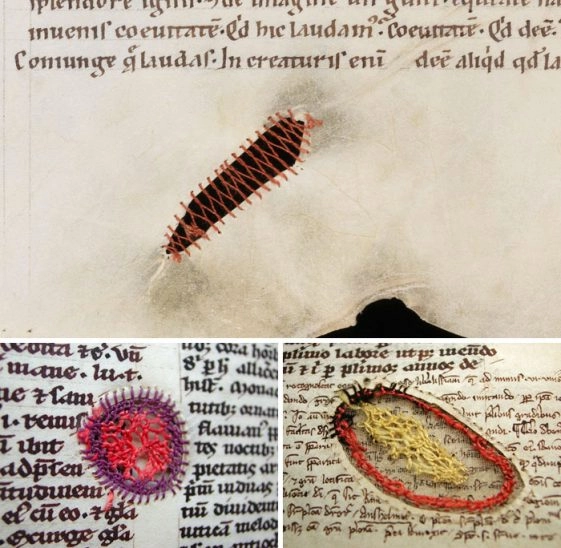 #17 A Budget Fix.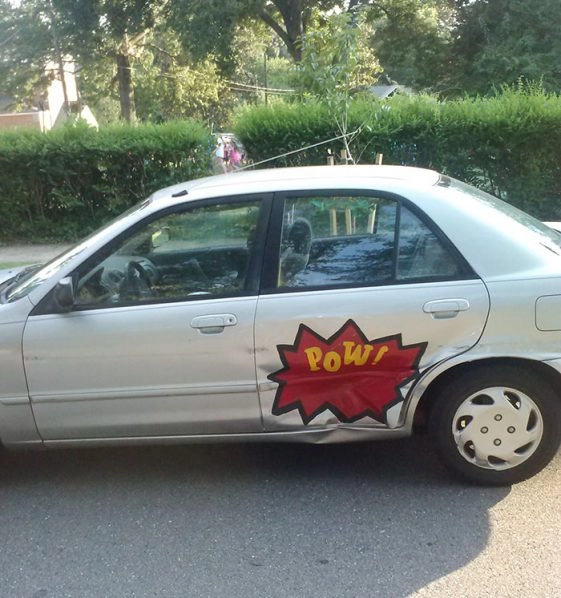 #18 You Can Replace The Seat With Anything Like This.
#19 Embroidery Over Holes In Clothes.
#20 And You Get New Shoes!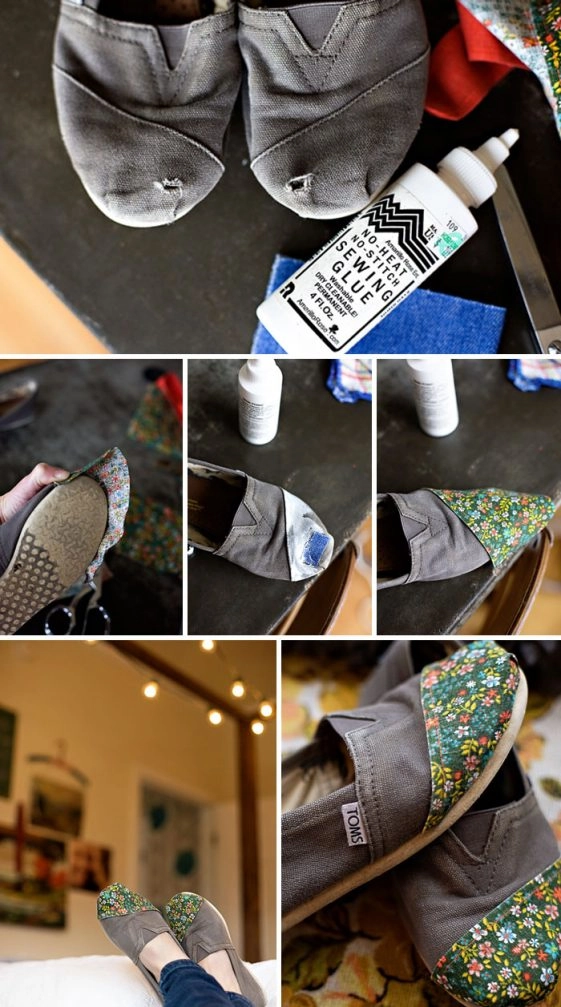 #21 Patterned Duct Tape.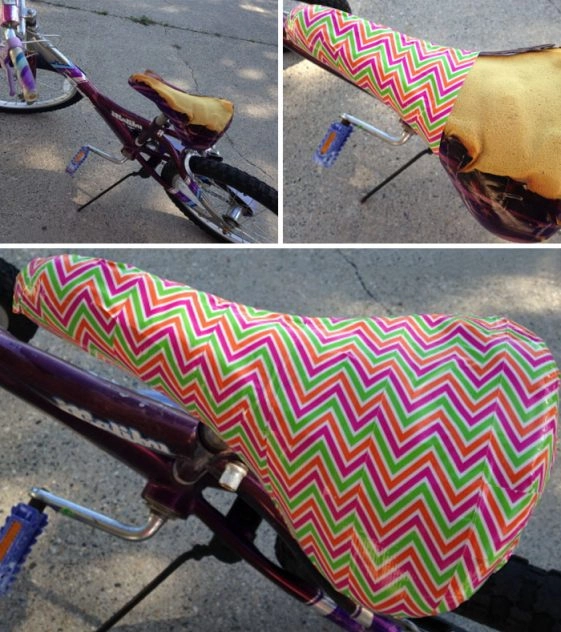 #22 The Only Way To Fix A Hole.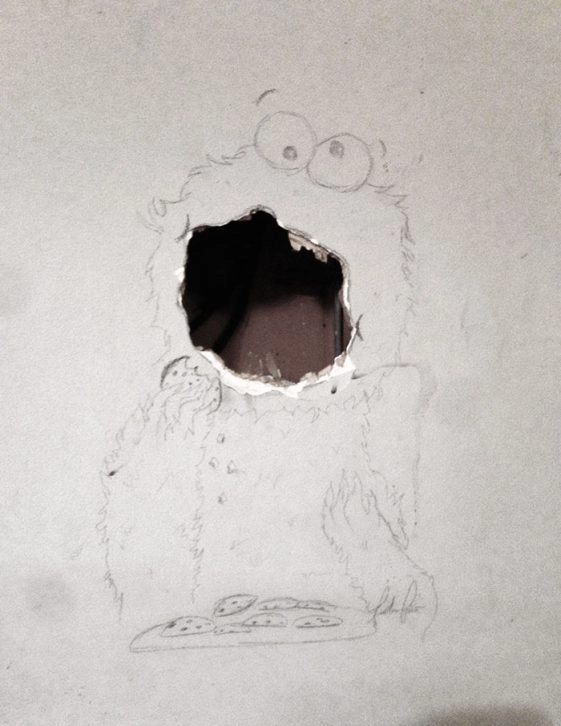 #23 Cover Up A Cracked Mirror.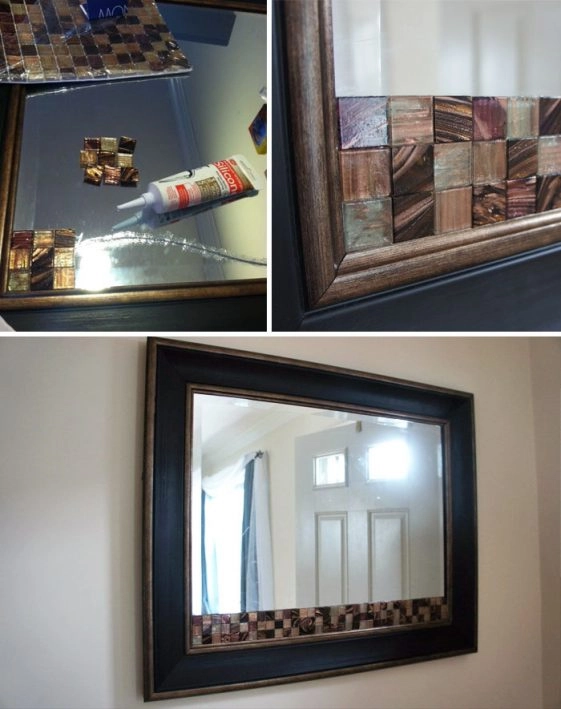 #24 Heels in Glitter Is A Quick Fix.
#25 The Potholes Are Covered With Icecream Mosiacs.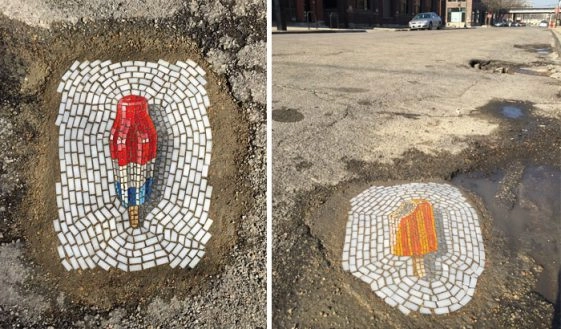 #26 Kintsugi, A Japanese Method Of Fixing Broken Stuff.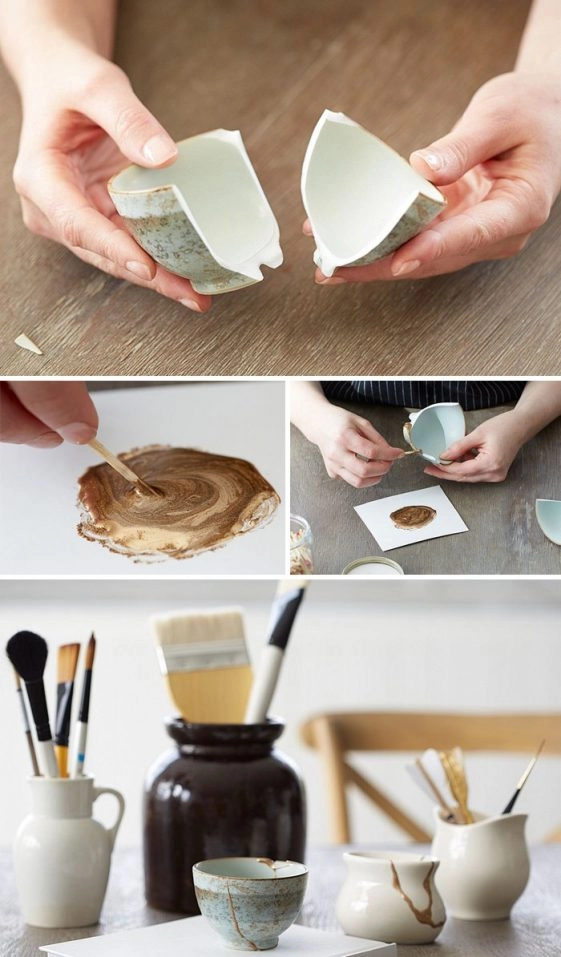 #27 A Perfect Dent.
#28 An Accident Turnt Into A Moneument To Remember.
#29 Polymer Clay Fix Anything In Style.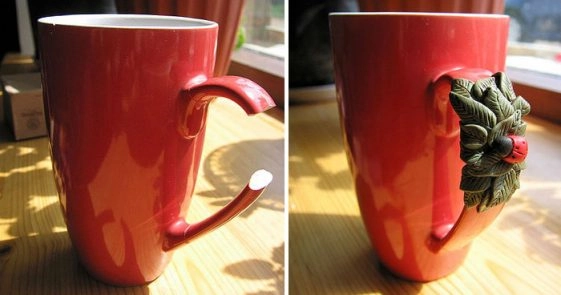 #30 Replace The Missing Part With Embroidery.
#31 Braided Colorful Fabric.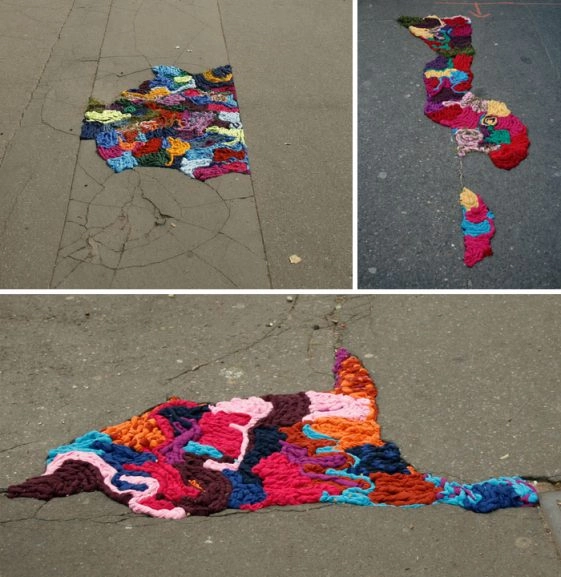 #32 That's One Big Support.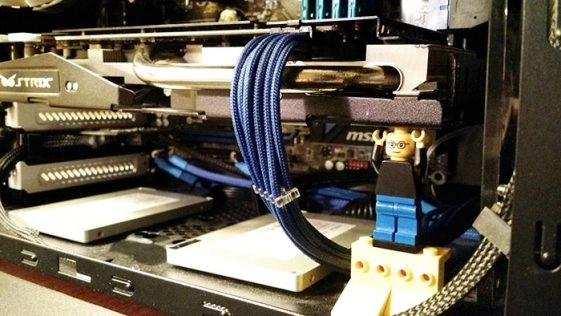 #33 Doilies Can Make The Damages Disappear!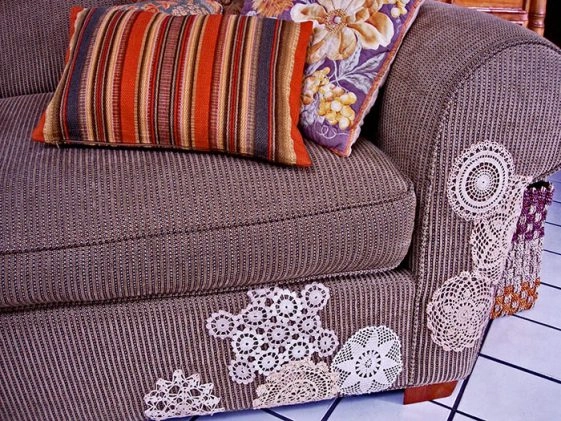 #34 Artistic Fix Of A Sidewalk.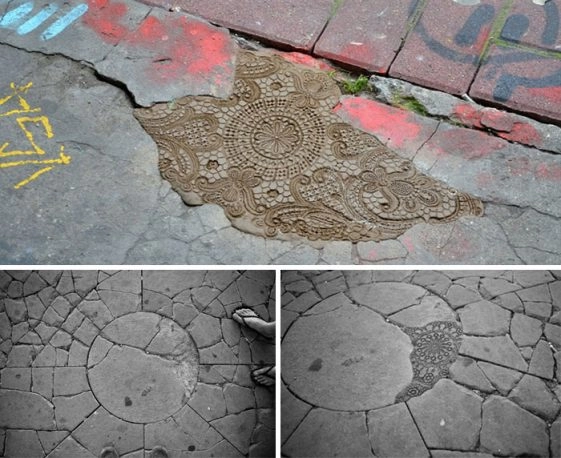 #35 Monster Teeth Makes Your Jean Rip Cool.
#36 Wallpaper Ideas Until You Replace The Glass.
#37 One Creative Car Owner.
#38 Peekaboo! Nothing To Look Here.
#39 The Library Uses Discarded Books To Fill In The Gaps.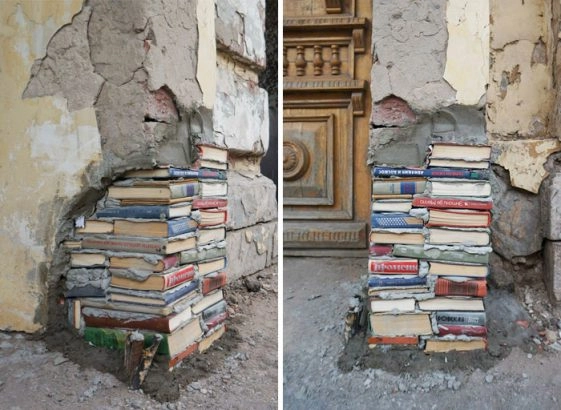 #40 A Hole In The Door Is Not A Hole In The Wall.
Credits: bananalanguage.com