Fashion models are persons who are exceptionally photogenic and are made in such a way that they are great for displaying clothing on. They all share their success stories to help those who are working their way up from the bottom. However, this is not a typical fashion model article. This is a cat fashion model who has gone a long way to become the model he is today.
Benson is a well-known Instagram cat model. He is a rescued cat from the streets of Dubai. Benson's previous owners are claimed to have abandoned him when they relocated, putting this unfortunate cat on the streets. A couple from the United States who happened to be in Dubai at the time discovered Benson and carried him back home.
Benson's owners discovered another unusual behavior when he became accustomed to his new home in the United States. He remained completely motionless everytime they attempted to photograph him. This created an idea in Benson's hooman parents' heads.
This cat afterwards became a type of fashion model. He now has a colorful assortment of outfits and accessories that he wears. Glasses and caps were not utilized in his previous images, but he is now entirely at ease with them. The photographs are shared on Instagram, where Benson quickly gains fame. Many people come to admire this trendy kitty and share their photos with their friends.
As a result, we thought we'd share some of Benson's beautiful photos with you below this post. You may scroll down to see it and vote for your favorite Benson costume. Share your opinions in the comments area, and be sure to follow Benson on Instagram.
#1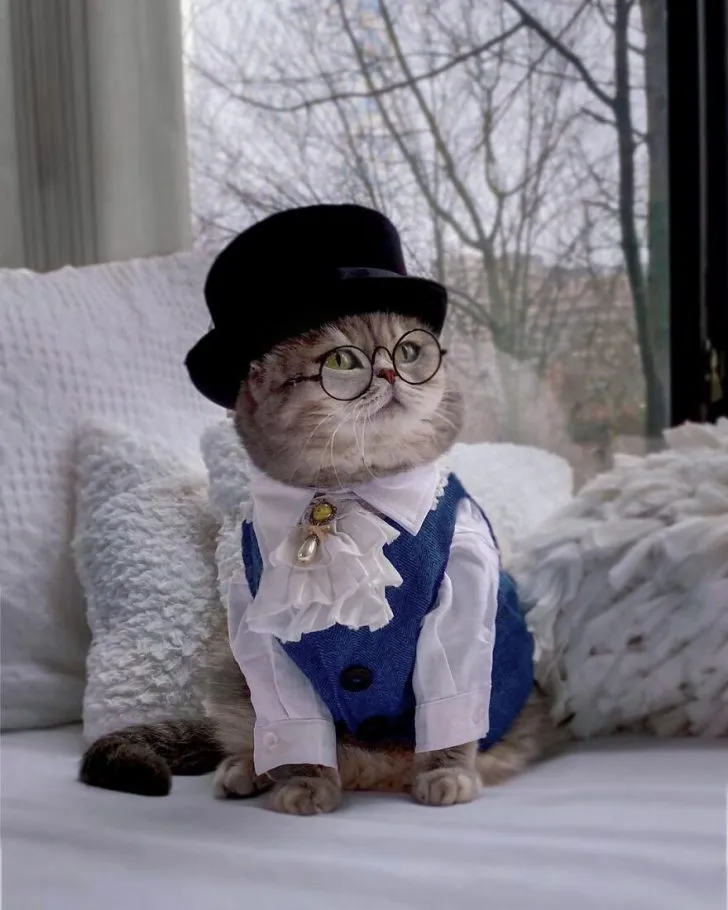 #2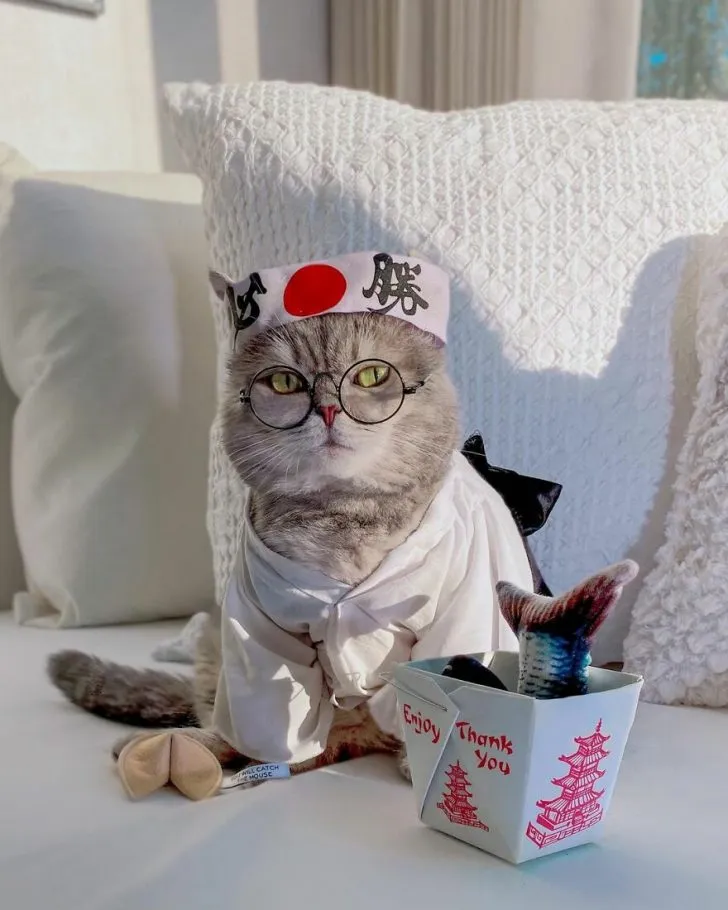 #3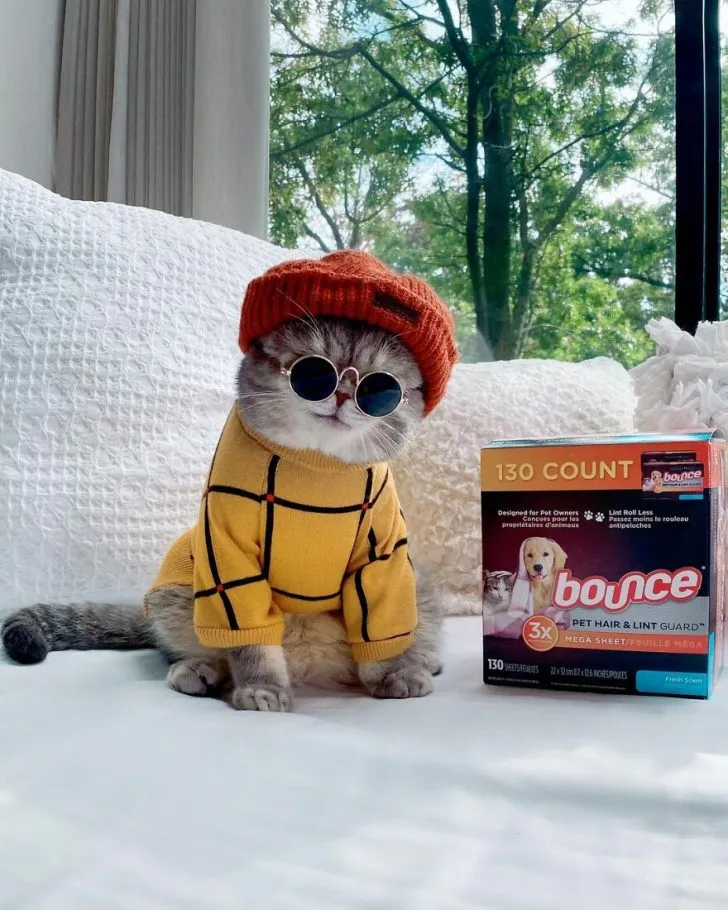 #4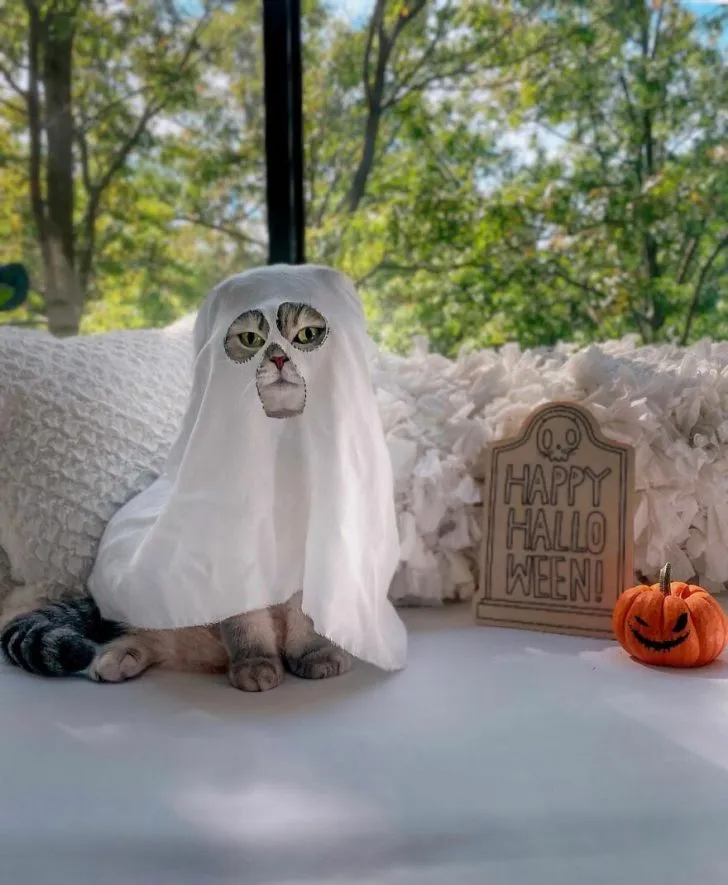 #5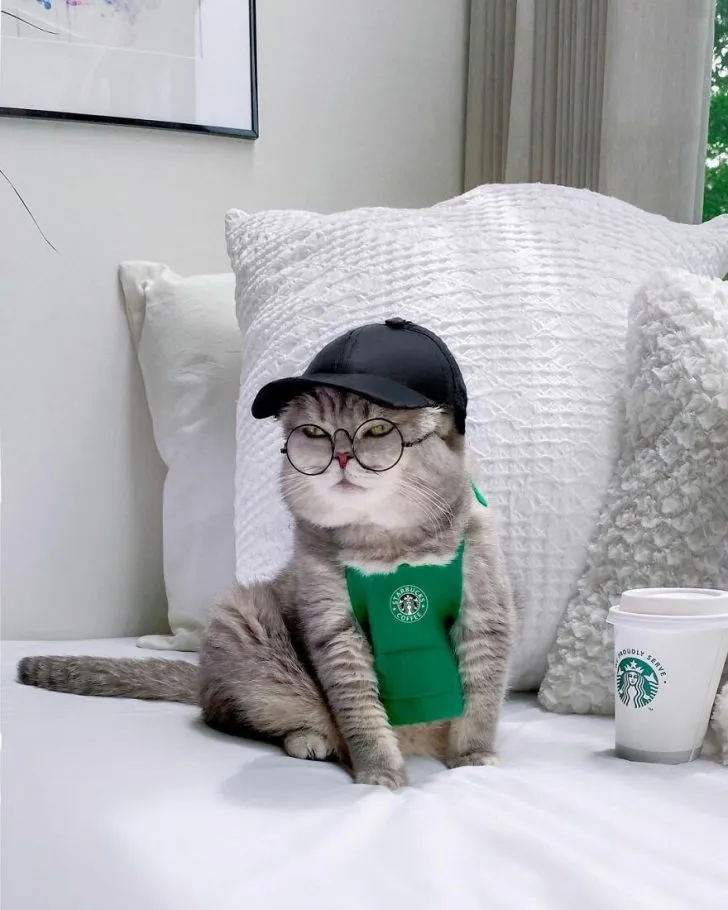 #6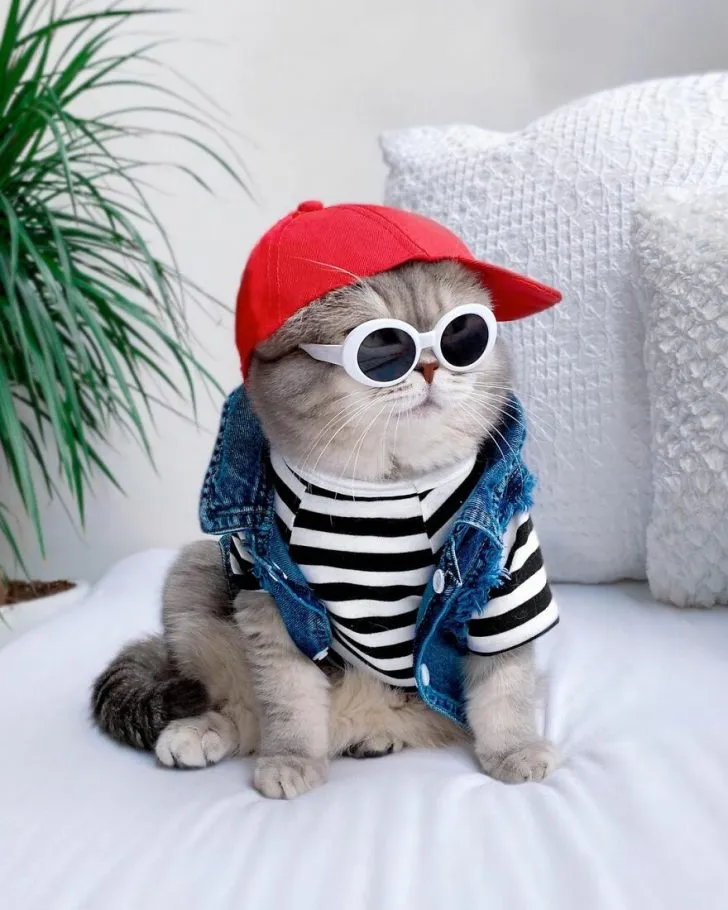 #7
#8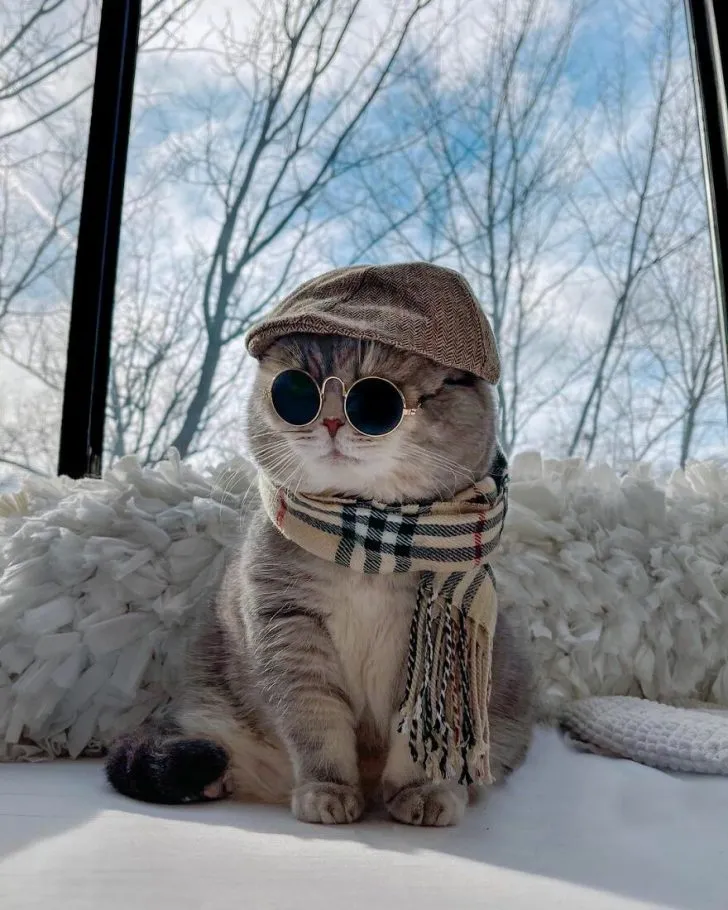 #9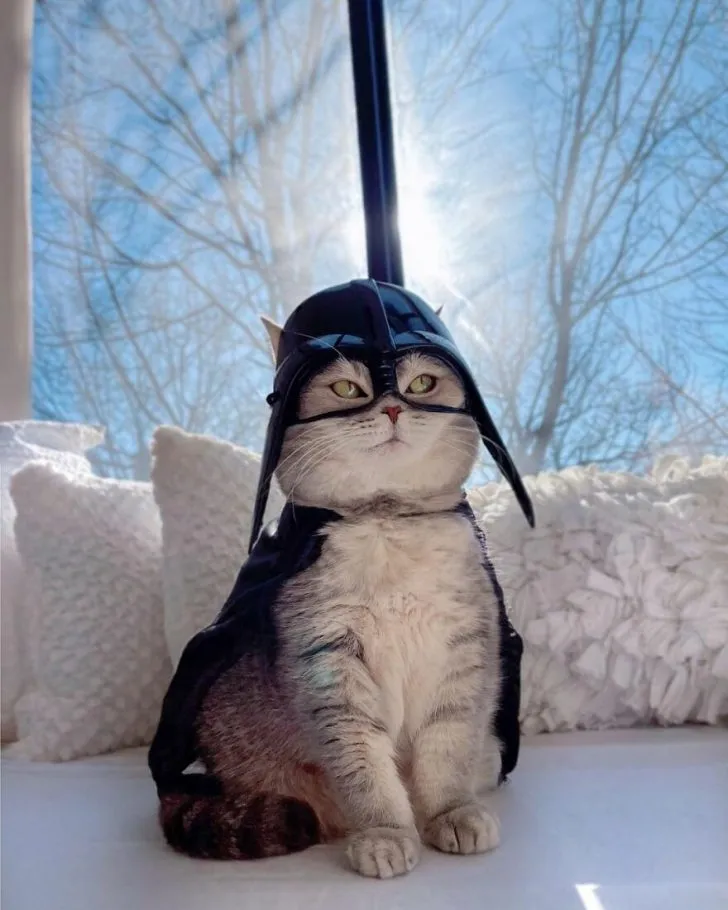 #10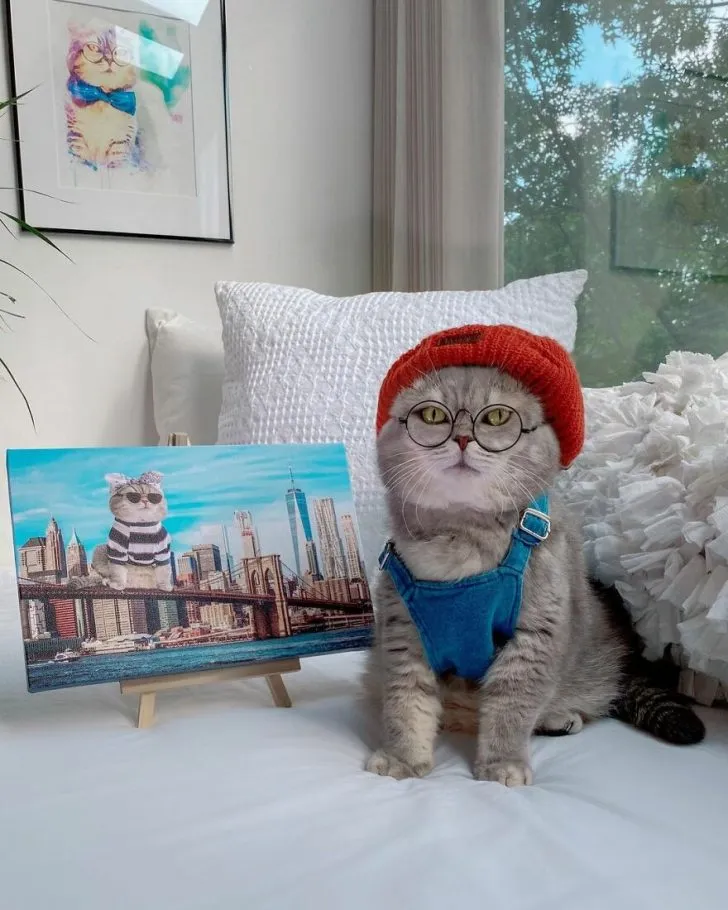 #11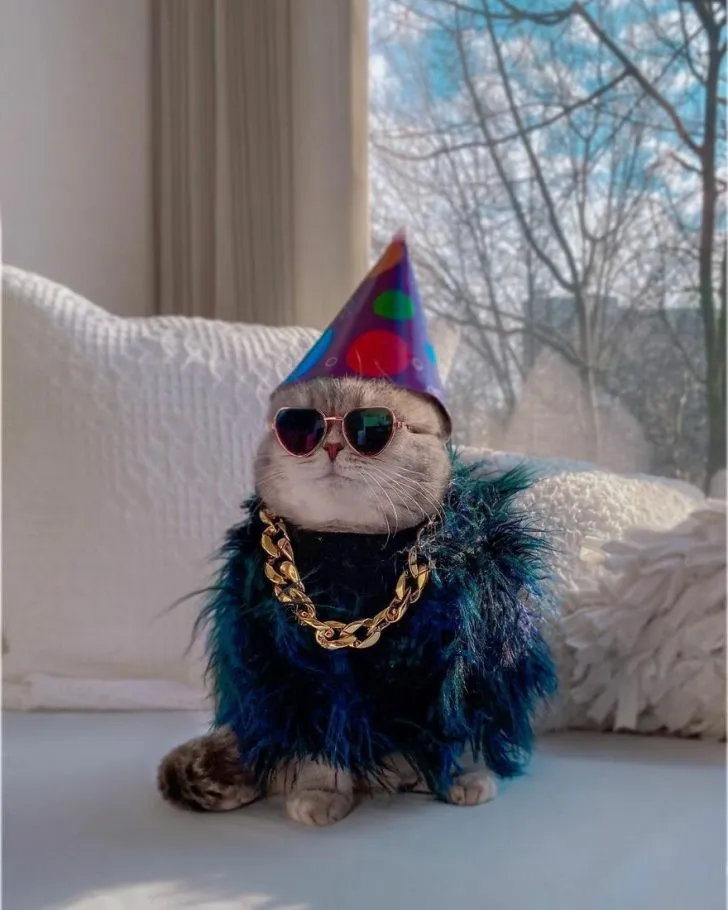 #12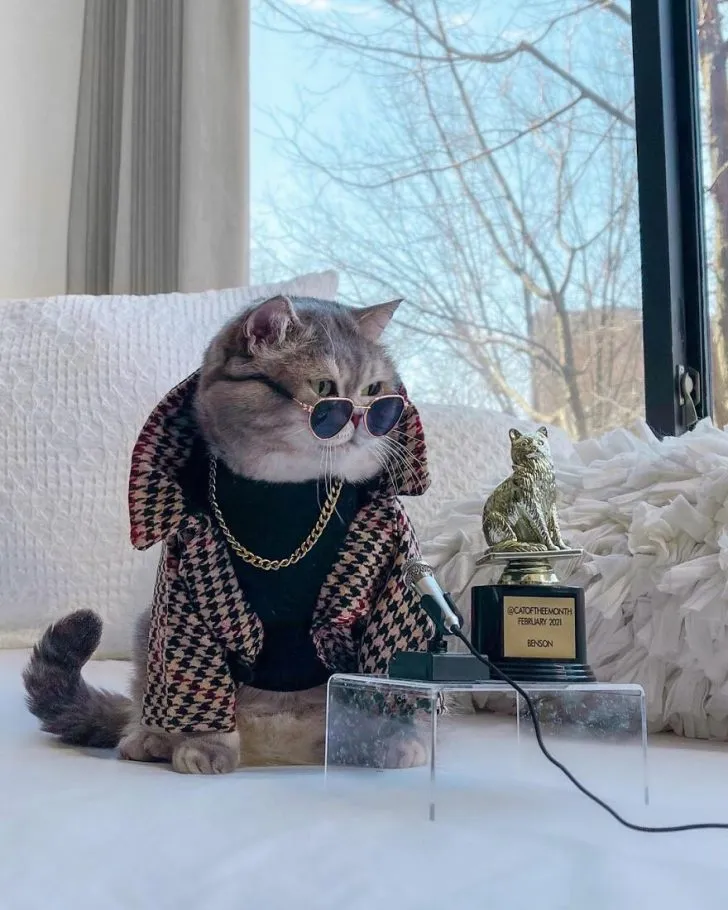 #13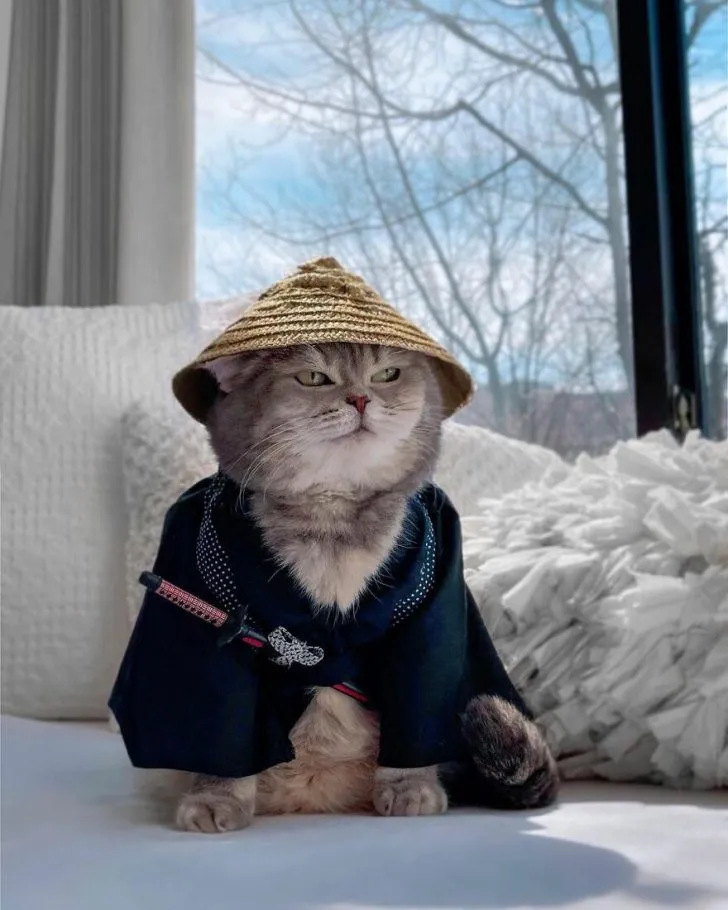 #14
#15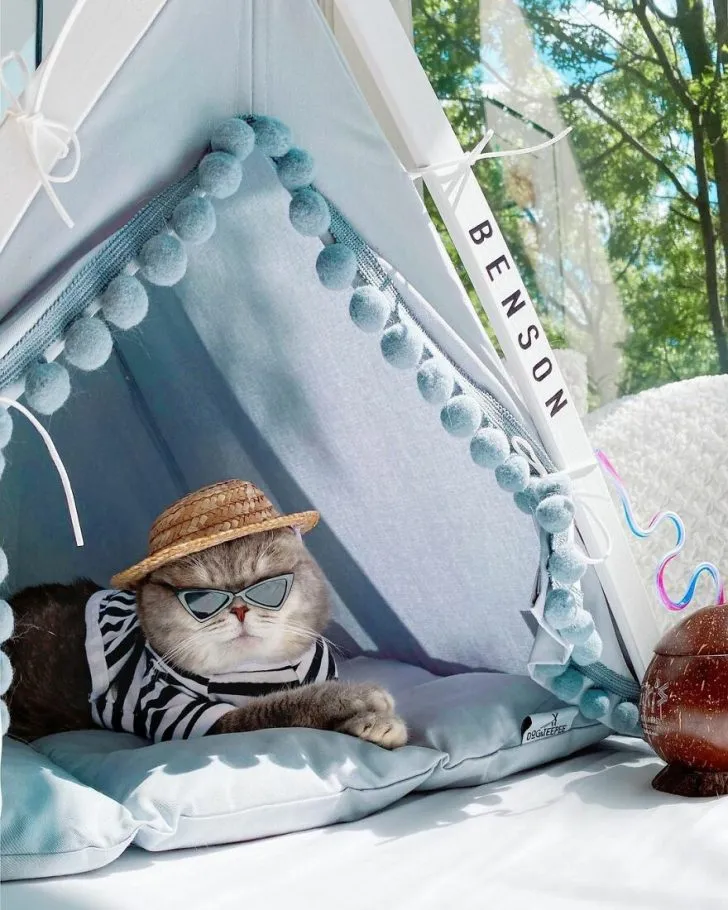 #16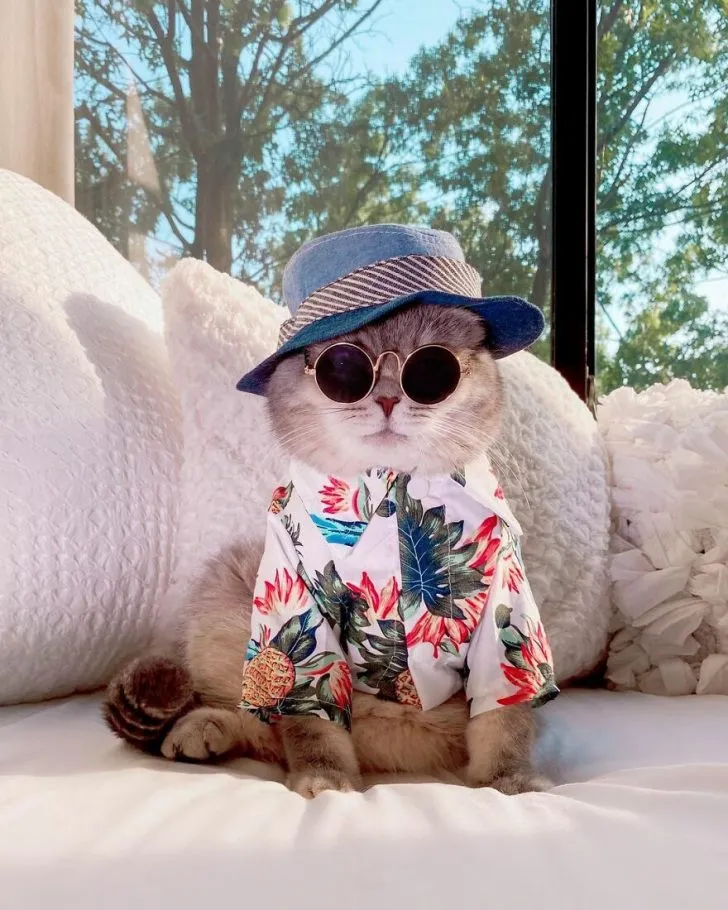 #17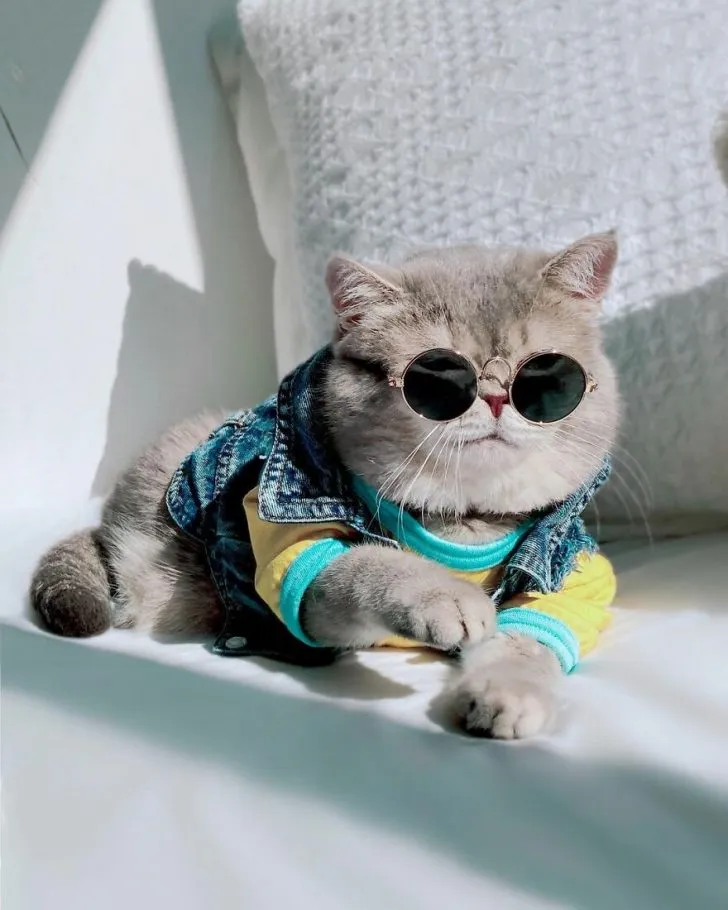 #18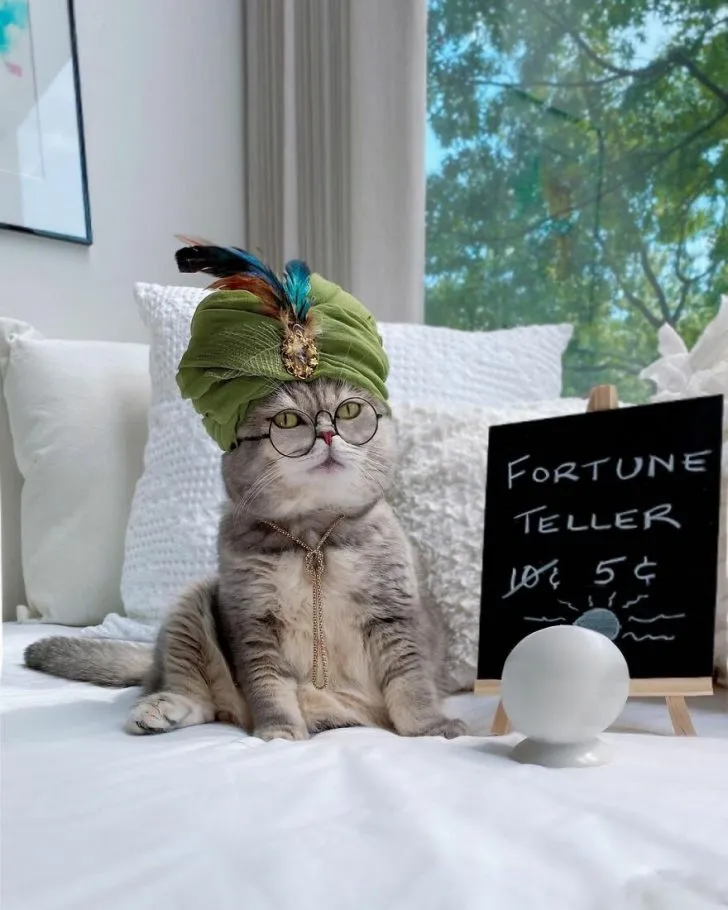 #19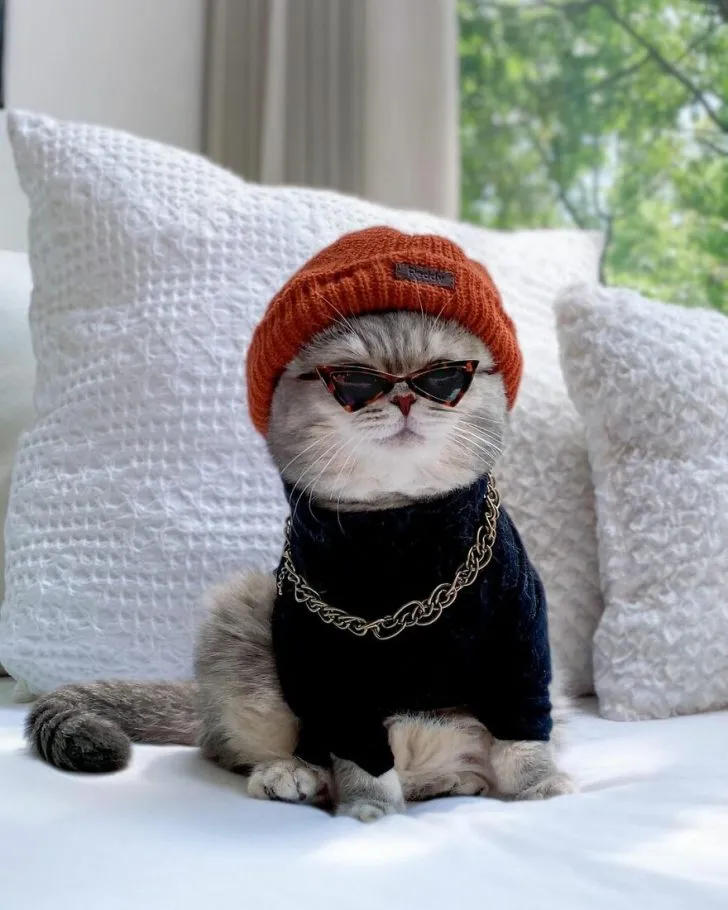 #20
#21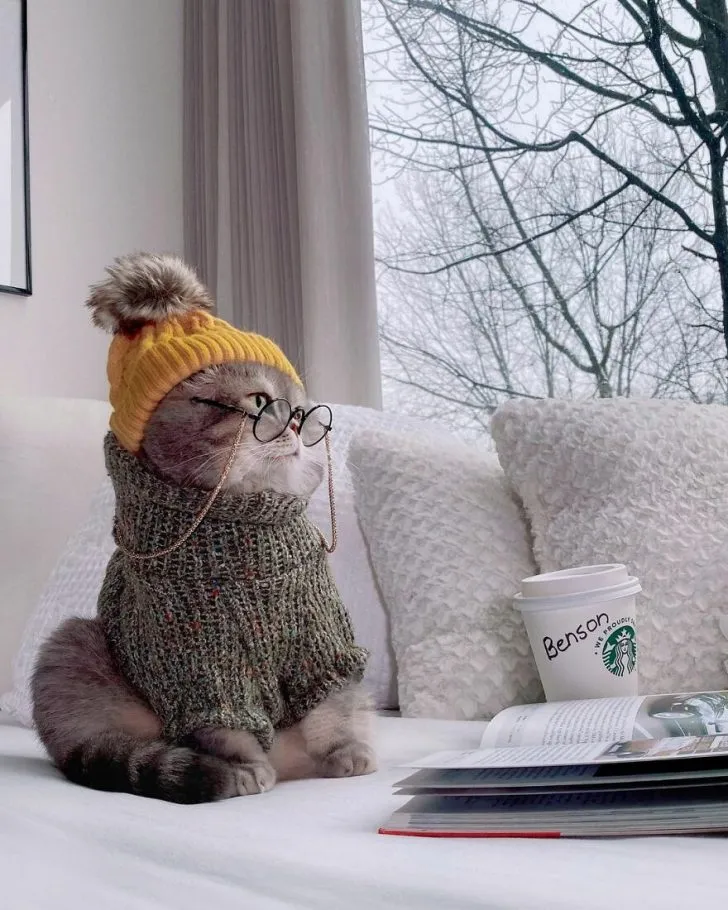 #22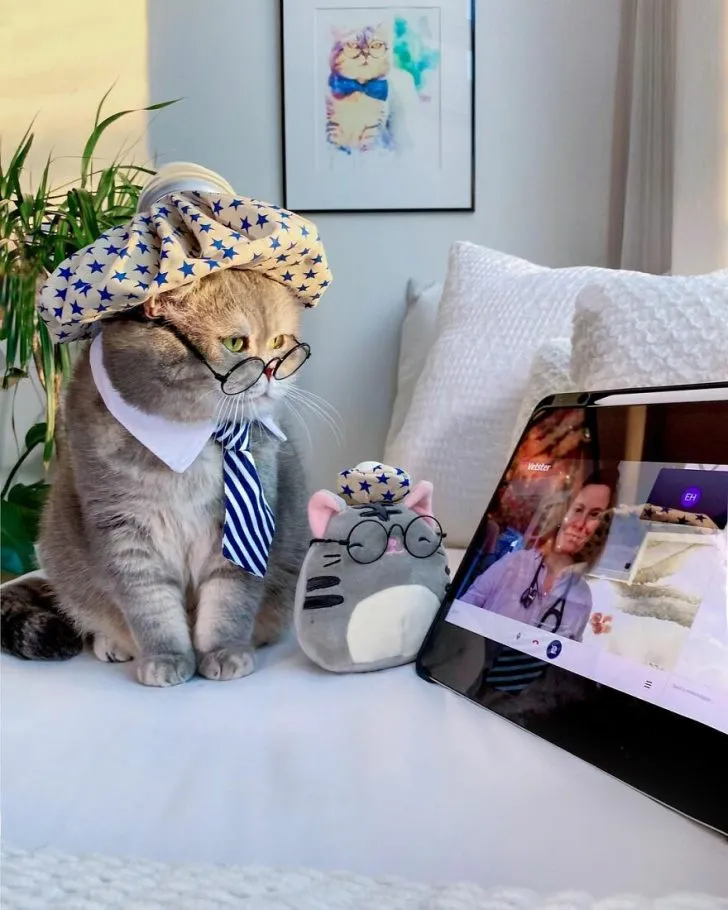 #23
#24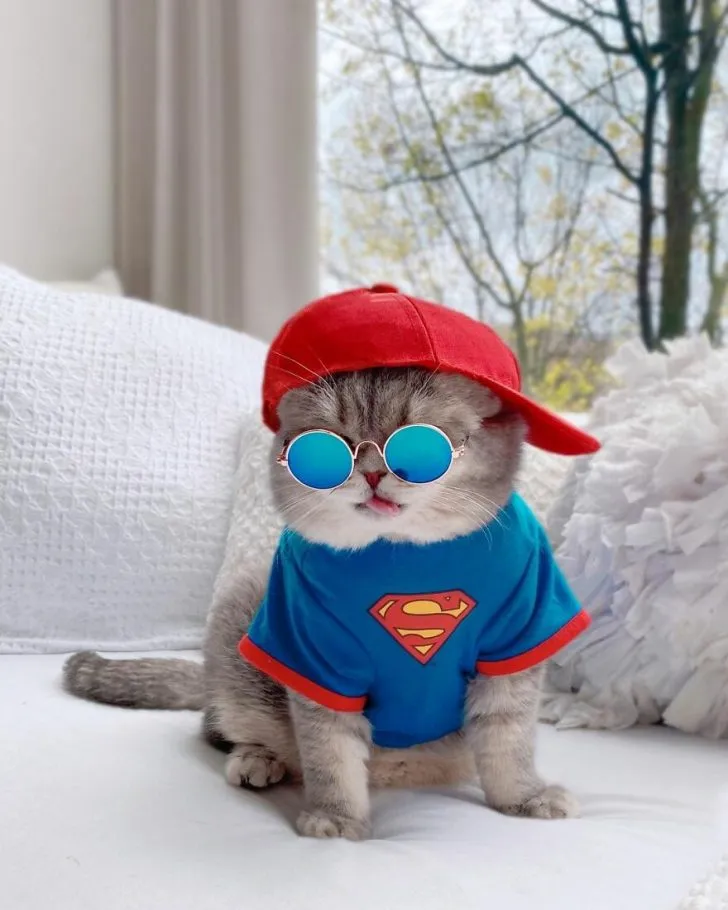 #25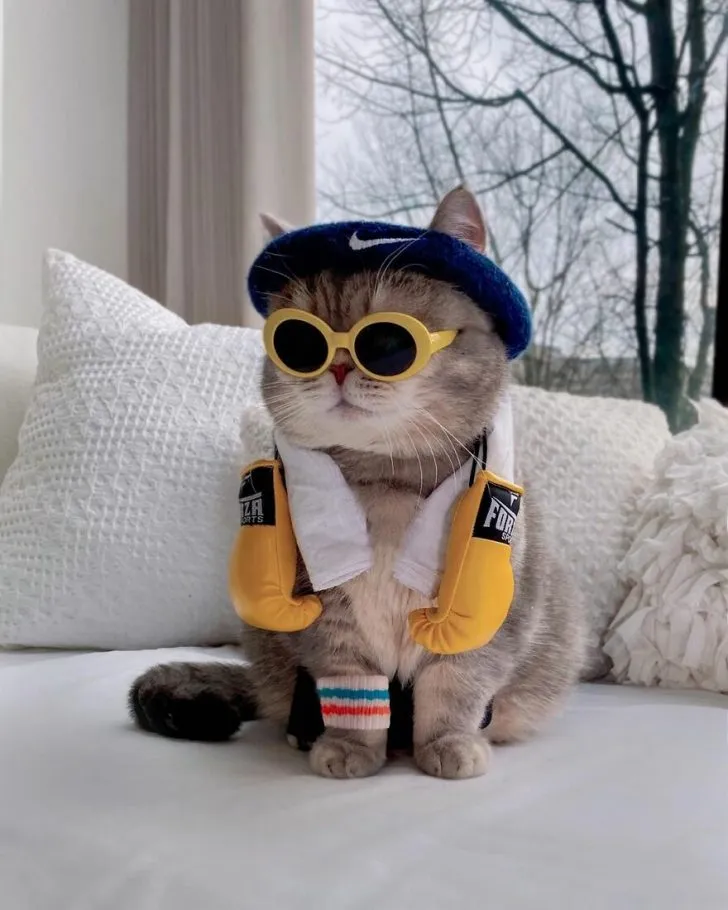 #26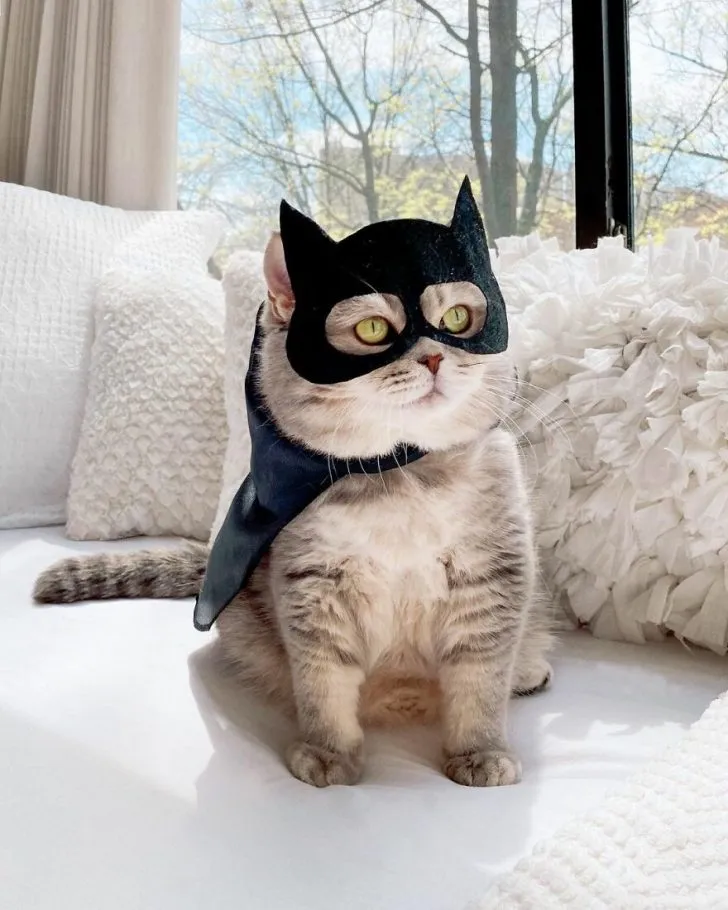 #27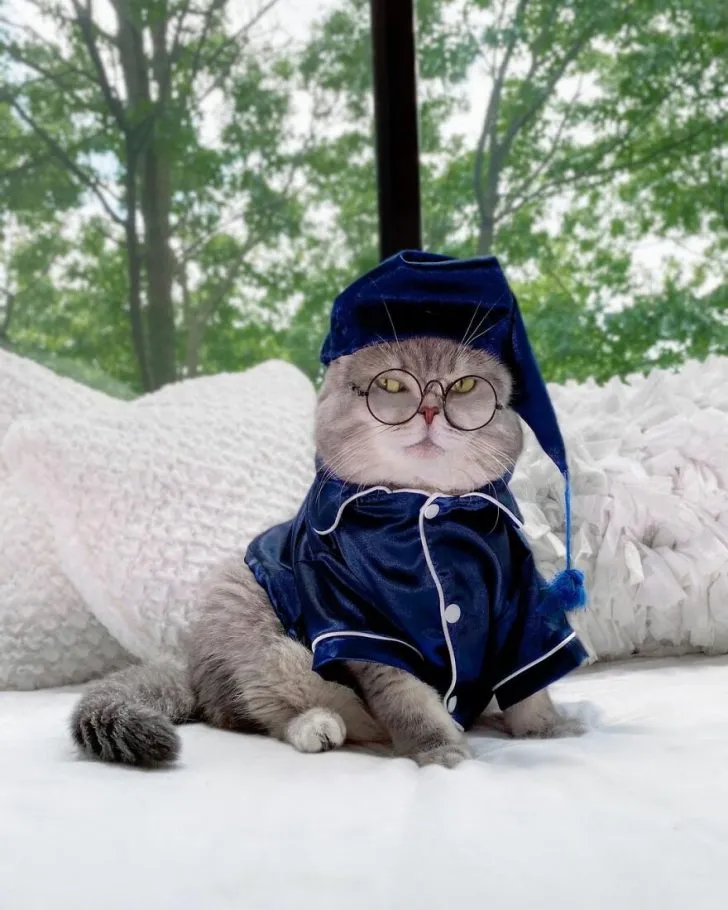 #28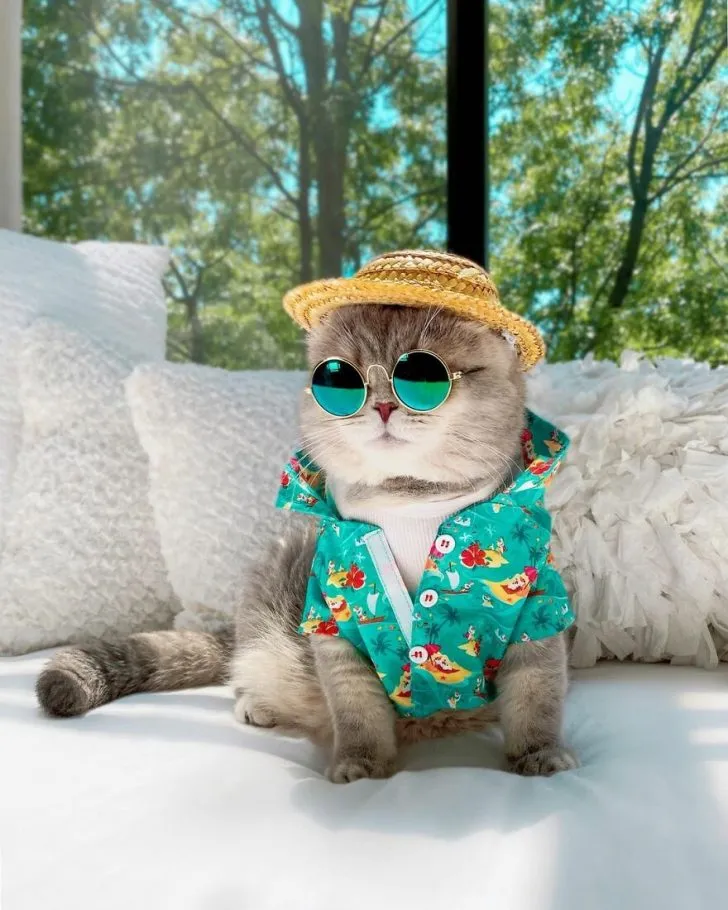 #29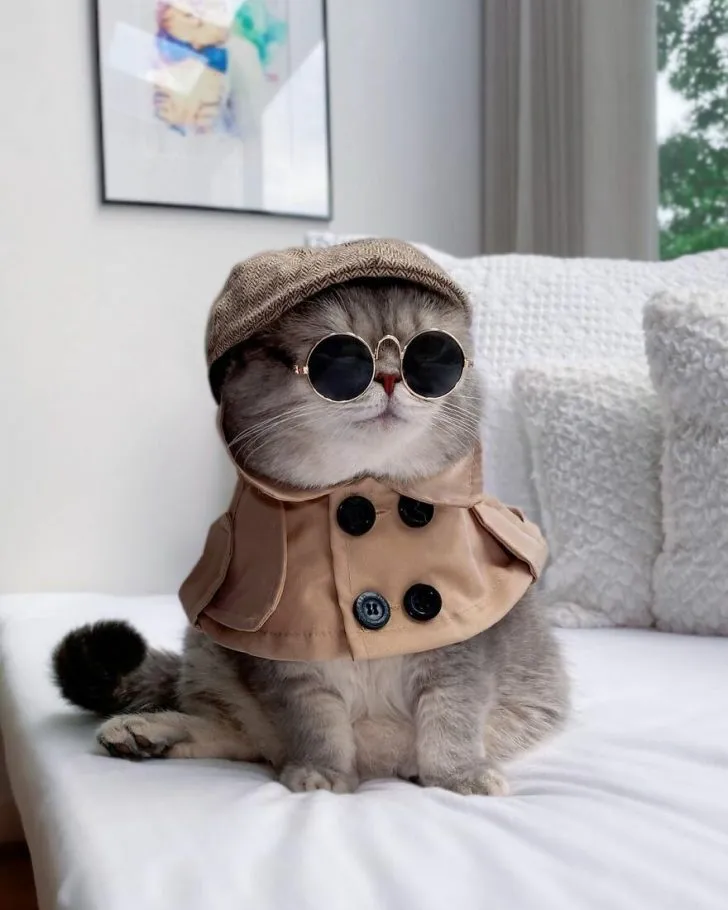 #30