One hundred and thirty-seven years have passed since that memorable day when the German mechanic and inventor Karl Benz rode out of the gates of his house in an incredibly creaky, slow and gasoline-stinking carriage, which, by some unimaginable miracle, moved itself, without the slightest participation of horses. Benz's neighbors did not yet assume that they had witnessed a landmark event – the beginning of the automobile era.
Decades have passed since then, mankind has found a replacement for almost everything that was invented in the 19th century, but the car is still in strongest demand all over the world. Then, at the turn of the century many, many years ago, the leading global brands of the rapidly developing automotive industry were both the well-known Ford, Mercedes-Benz or Renault, and the long-gone Isotta Fraschini, Lorraine-Dietrich or Hispano-Suiza.
And the appearance of cars over almost a century and a half has changed beyond recognition. From clumsy strollers, noisy and smelling of smoke, with thin wheels on spokes and completely unsafe on the road, they have acquired swift streamlined shapes, artificial intelligence to assist the driver, while safety has become a key factor in the design of new models. Safety and beauty, of course. We compiled for you a special selection of comparison illustrations of what the first or one of the first cars of famous contemporary brands looked like compared to some of their latest models.
#1  Ferrari 125s (1947) vs. Ferrari 812 GTS (2022)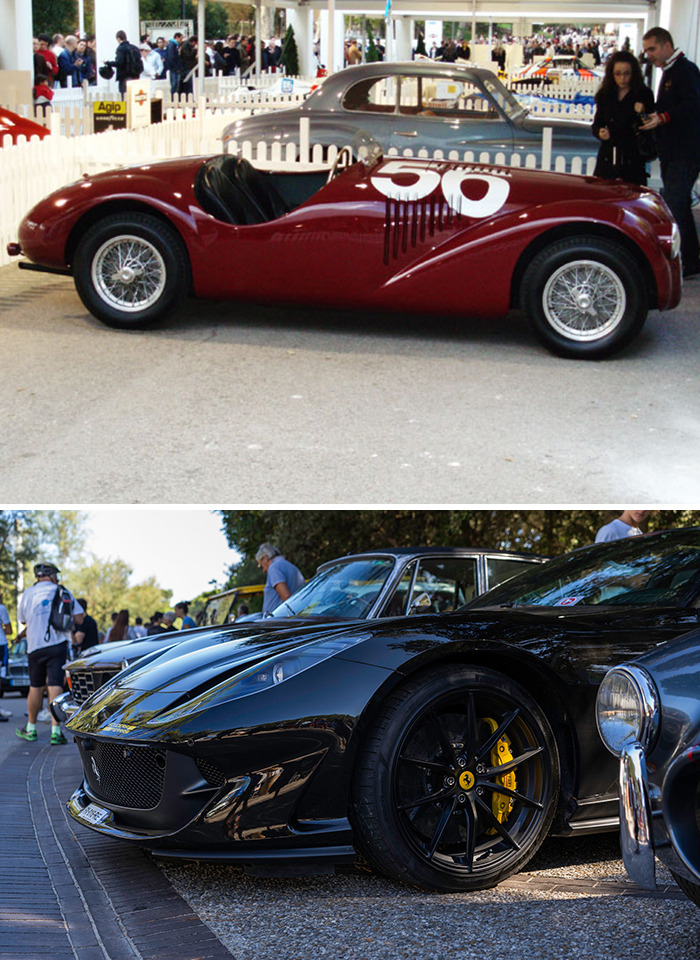 #2  Audi Typ B (1910) vs. Audi RS7 Sportback (2019)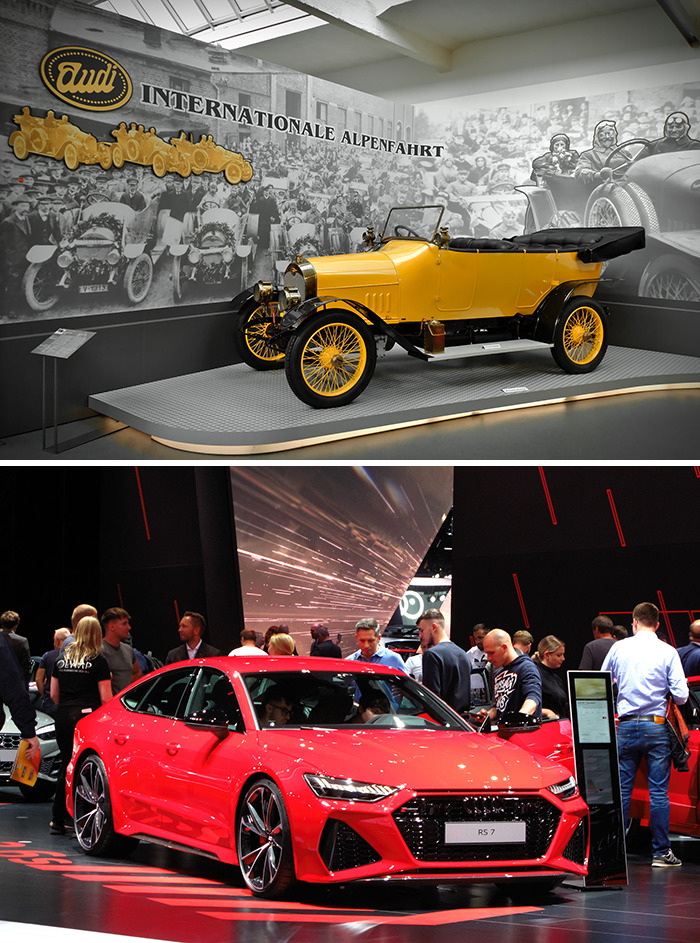 #3  Citroen Type C (1921) vs. Citroen C5 Aircross (2019)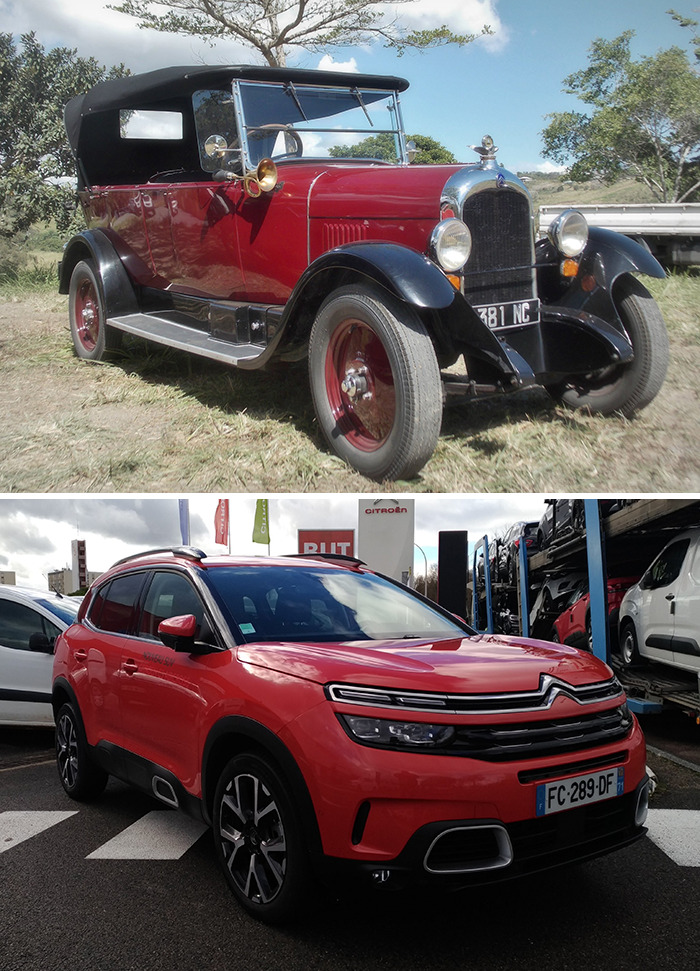 #4  Hyundai Pony (1975) vs. Hyundai Tucson (2022)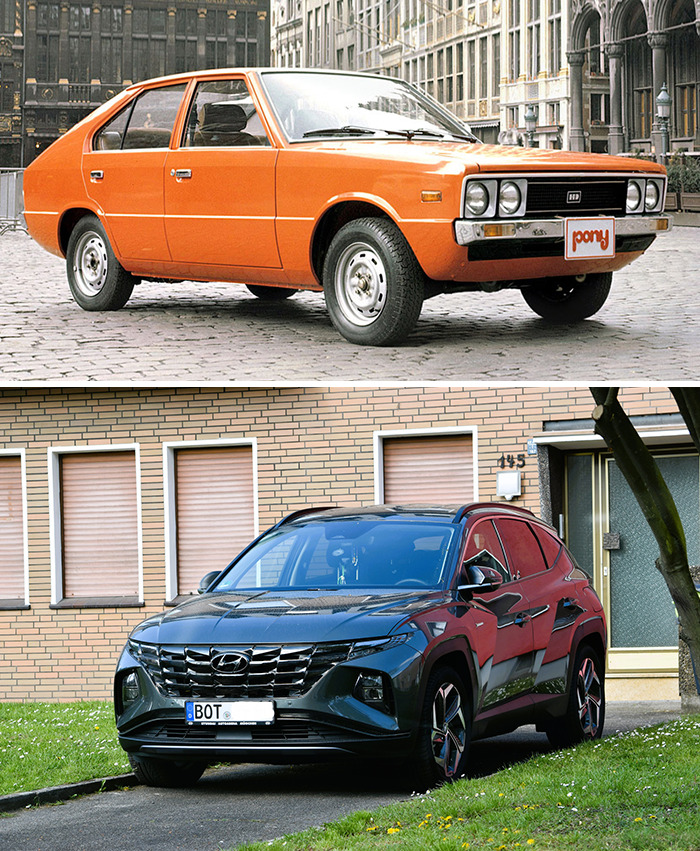 #5  Chrysler Airflow (1935) vs. Chrysler 300C Tourer (2019)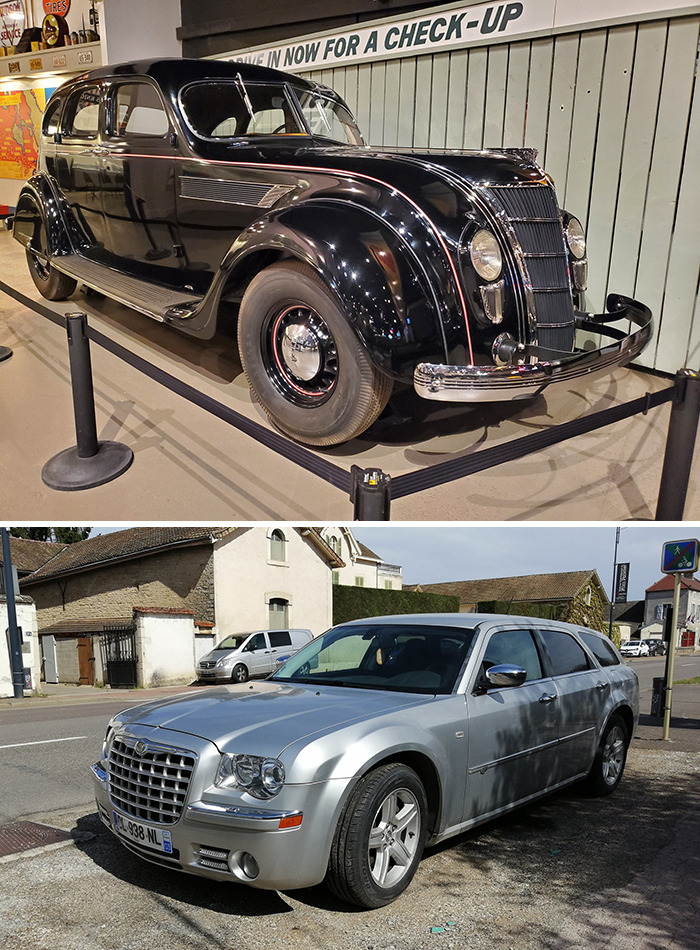 #6  Jaguar D-Type (1955) vs. Jaguar F-Type R-Dynamic (2021)
#7  Opel Lutzmann (1899) vs. Opel Mokka-E (2021)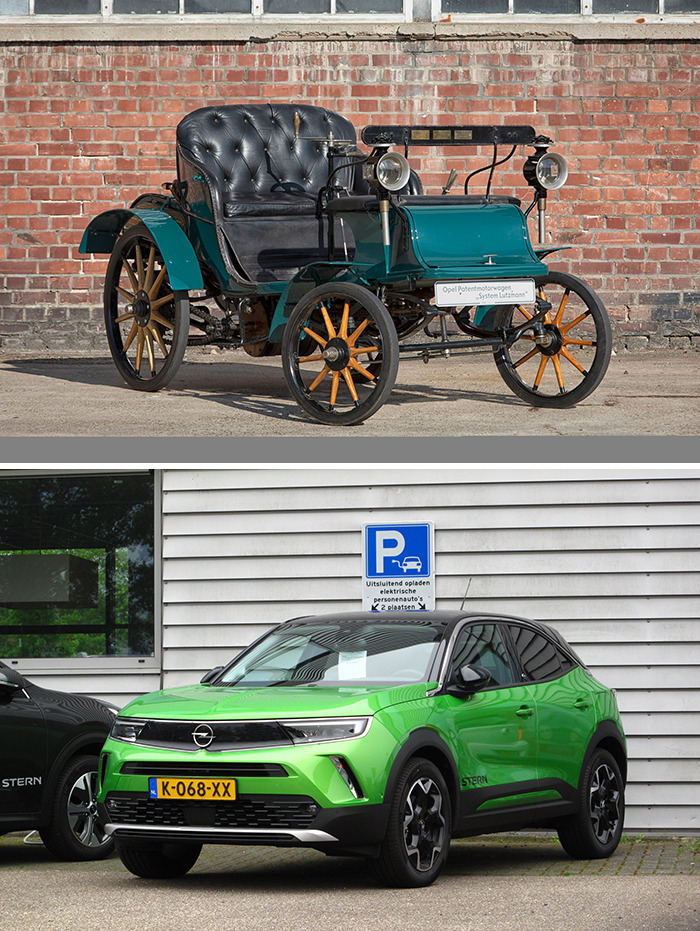 #8  Honda T360 (1963) vs. Honda CR-V Hybrid (2018)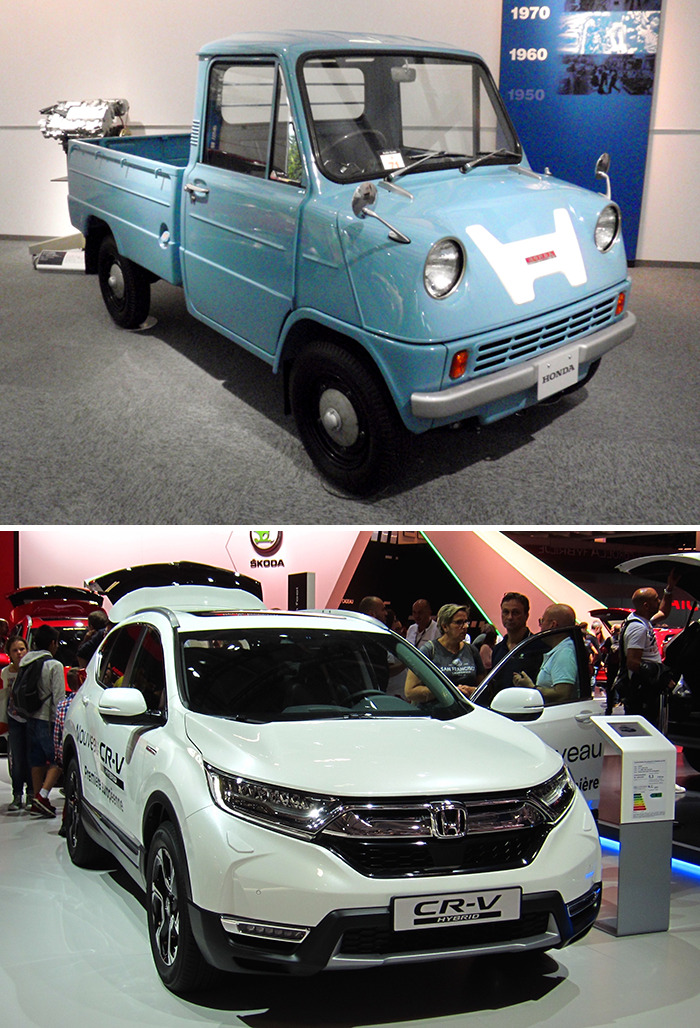 #9  Bentley 3 Litre (1919) vs. Bentley Continental GTC (2016)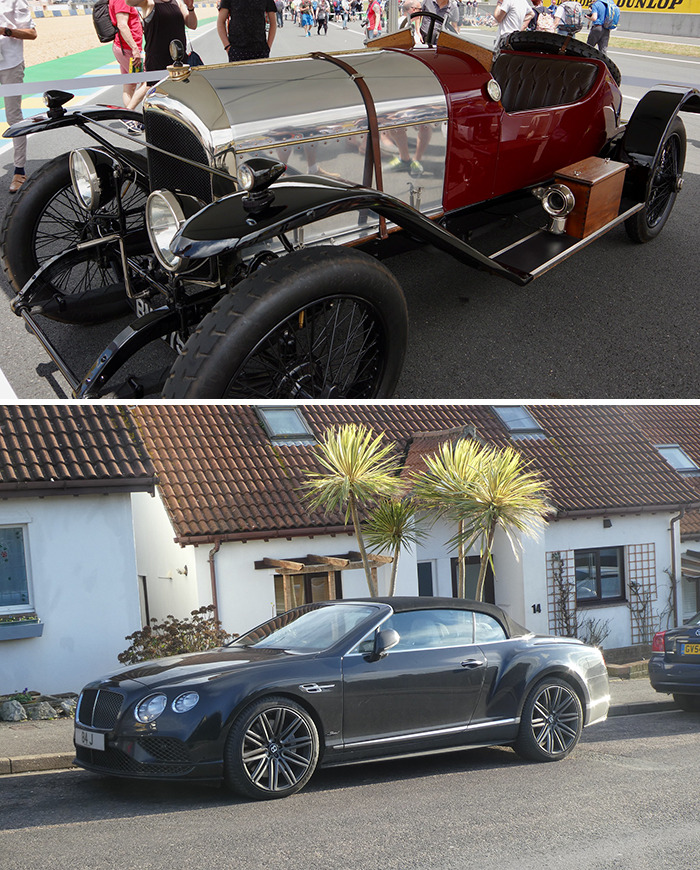 #10  BMW Dixi (1928) vs. BMW Z4 (2022)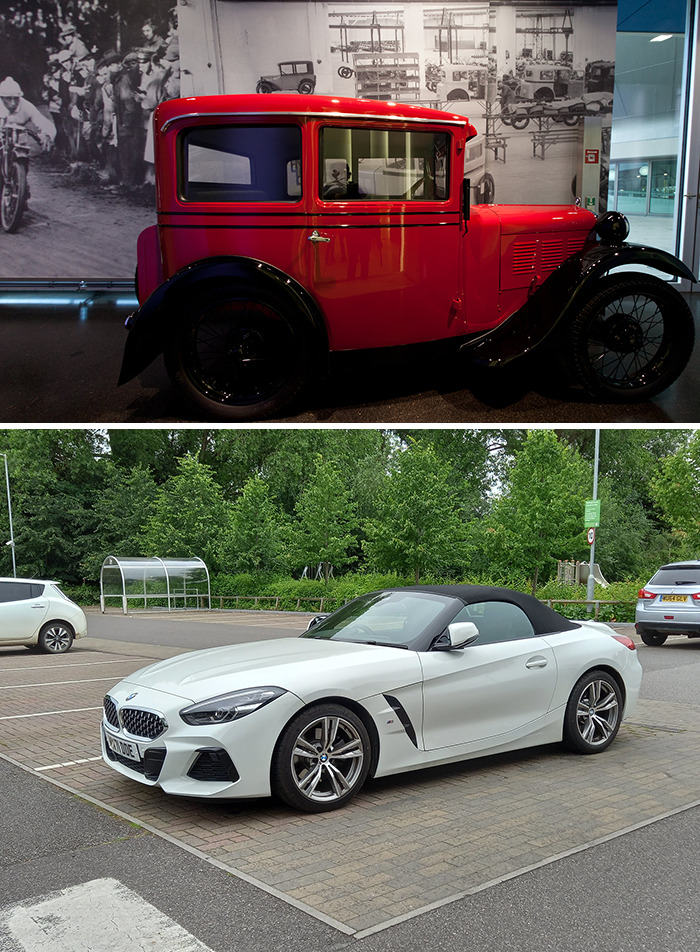 #11  Dodge Model 30 (1918) vs. Dodge Viper RT/10 (2018)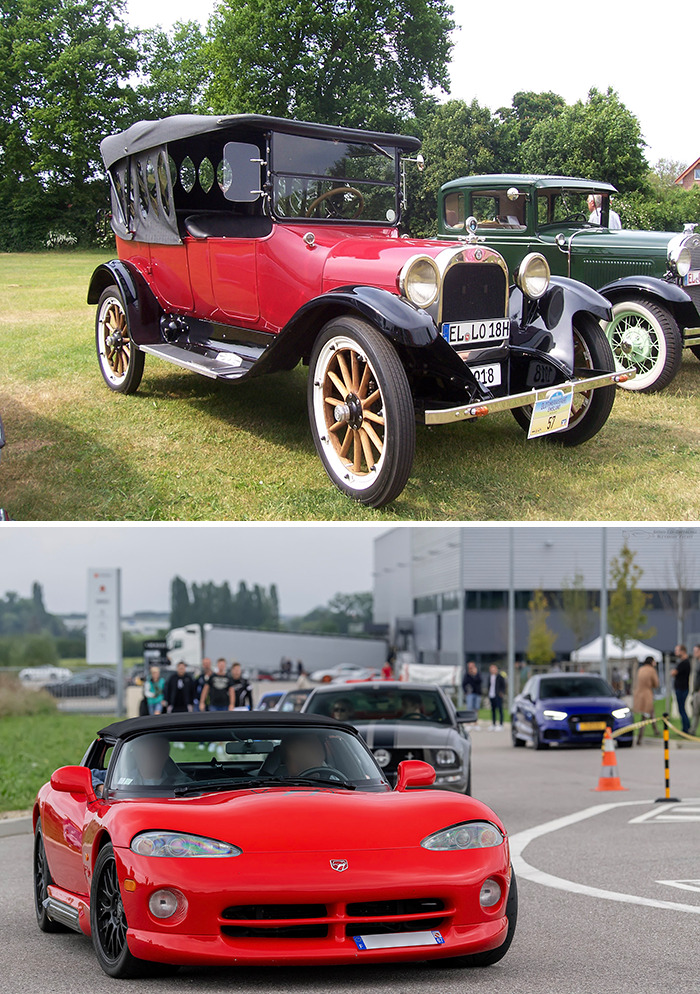 #12  Mazda R360 (1960) vs. Mazda MX30 (2020)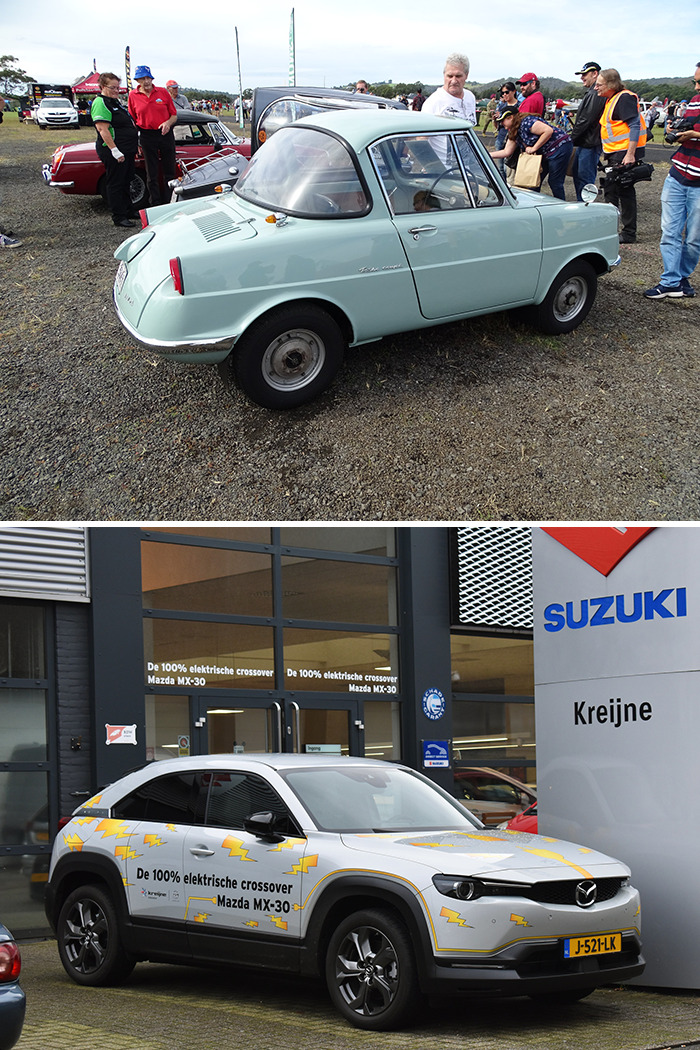 #13  Fiat 3HP (1899) vs. Fiat 500X (2015)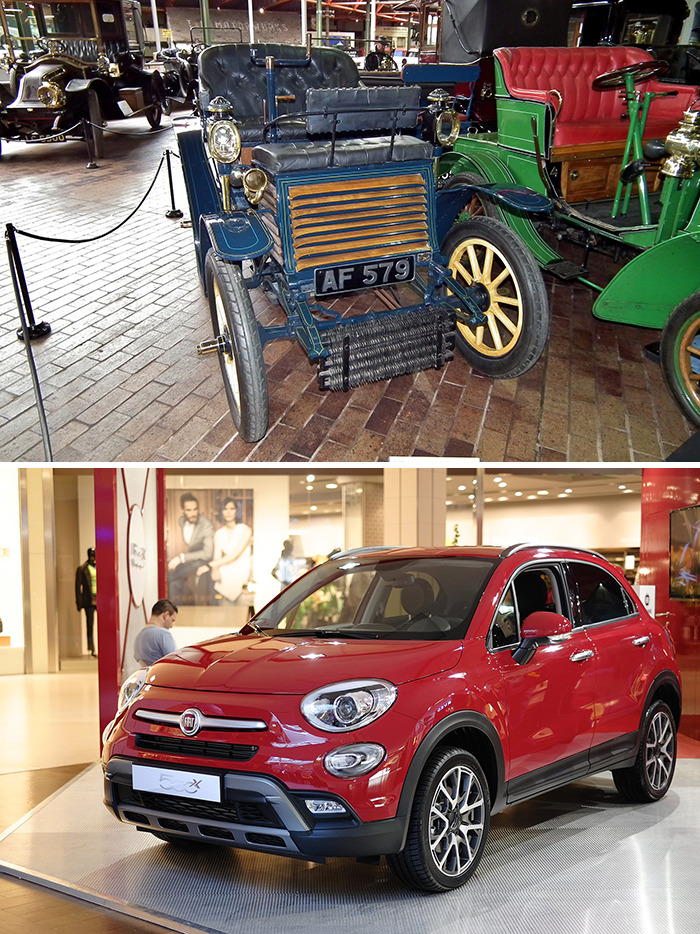 #14  Volkswagen 2 (1948) vs. Volkswagen ID.4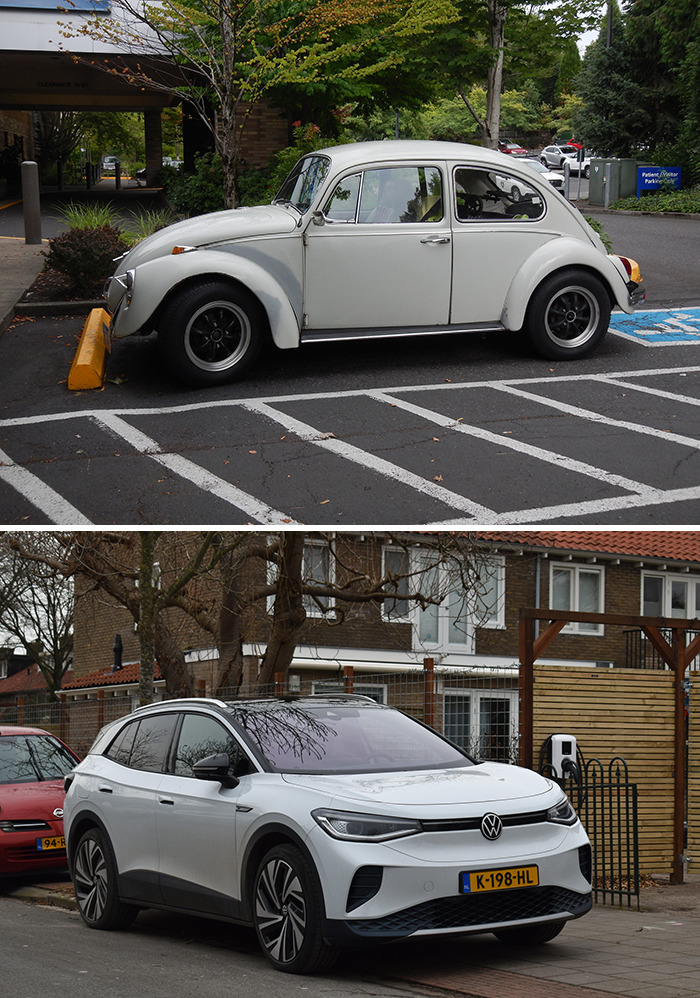 #15  Buick Model B (1904) vs. Buick Envision Premium (2020)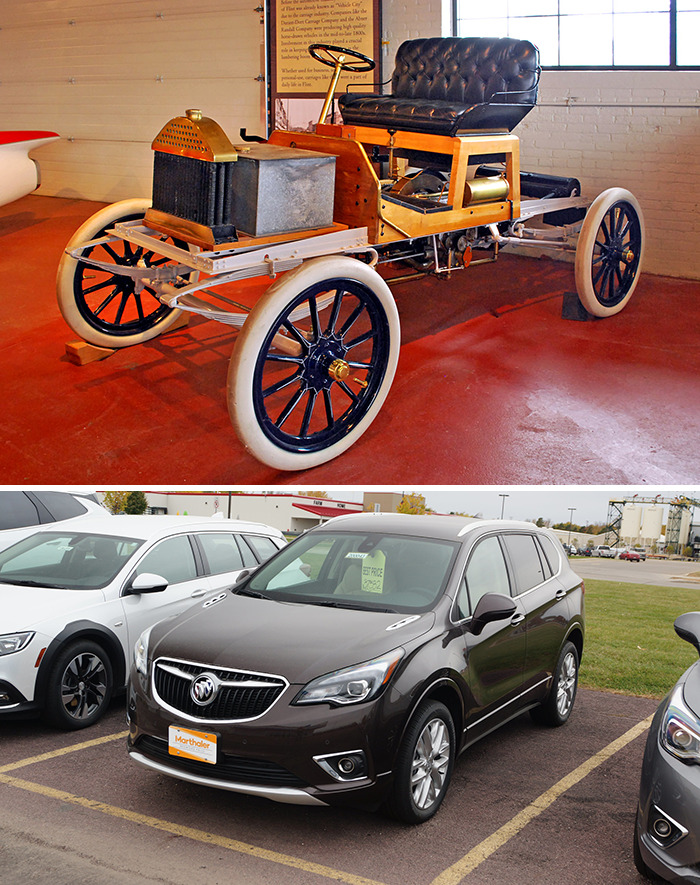 #16  Benz Patent-Motorwagen (1885) vs. Mercedes-Benz EQS (2022)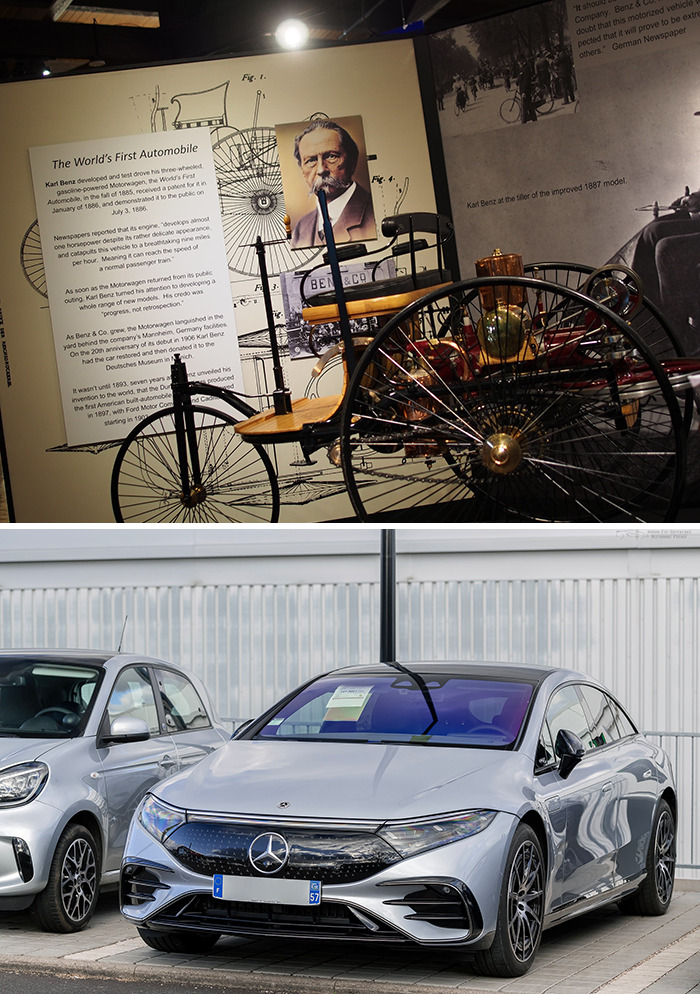 #17  Porsche 356 (1948) vs. Porsche Cayenne E-Hybrid Coupe (2021)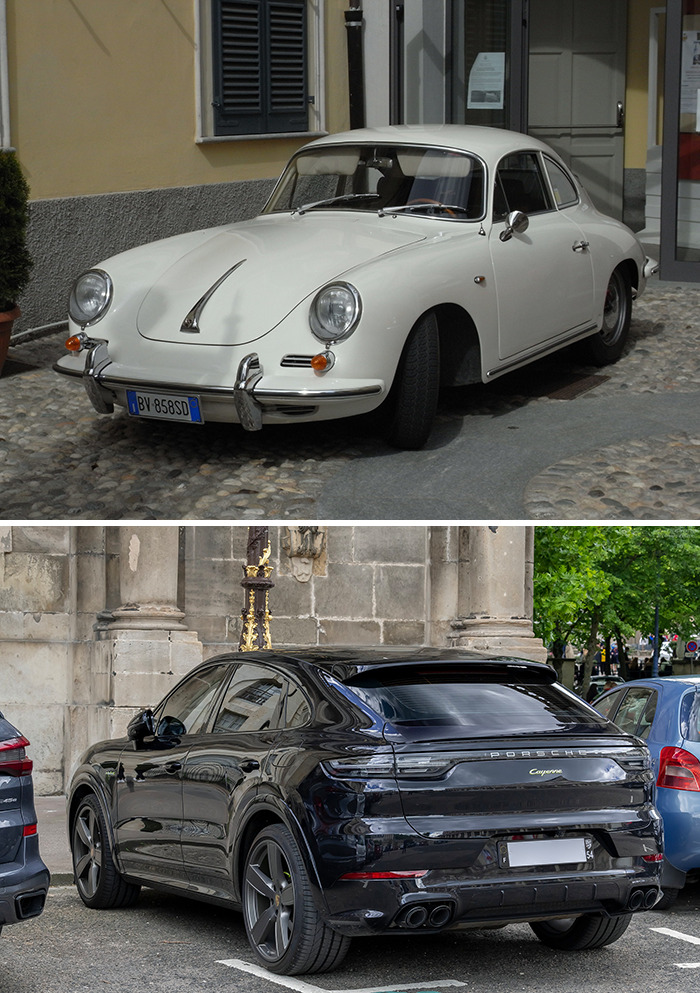 #18  Ford Quadricycle (1896) vs. Ford Puma (2019)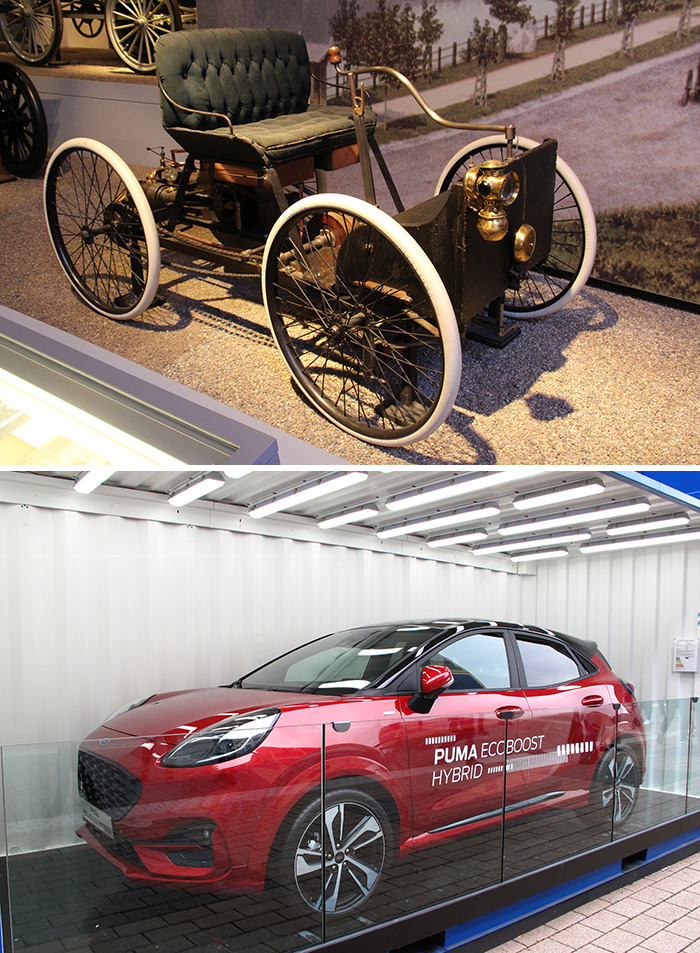 #19  Renault Type AX (1908) vs. Renault Arkana (2021)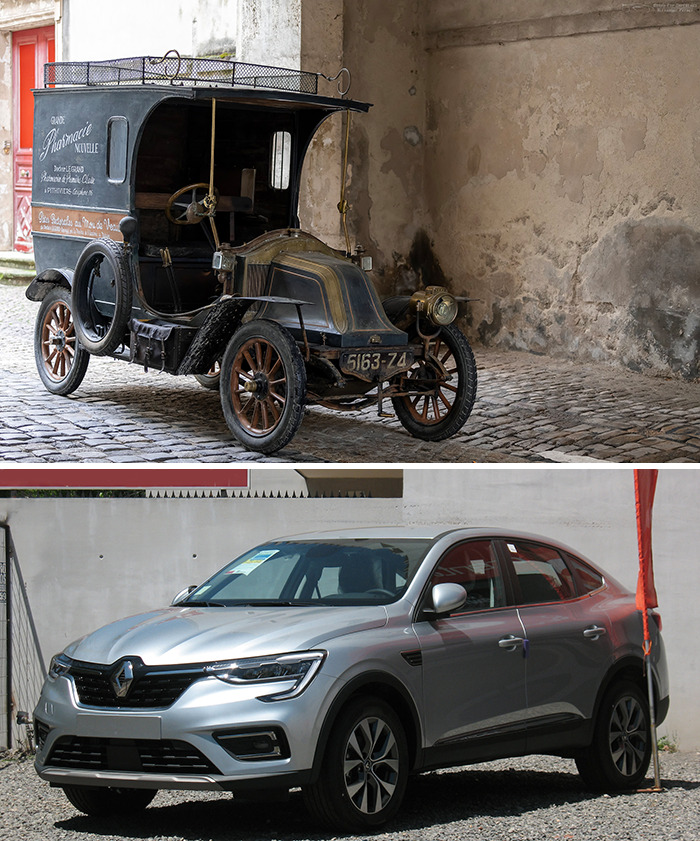 #20  Volvo OV4 (1927) vs. Volvo XC90 (2019)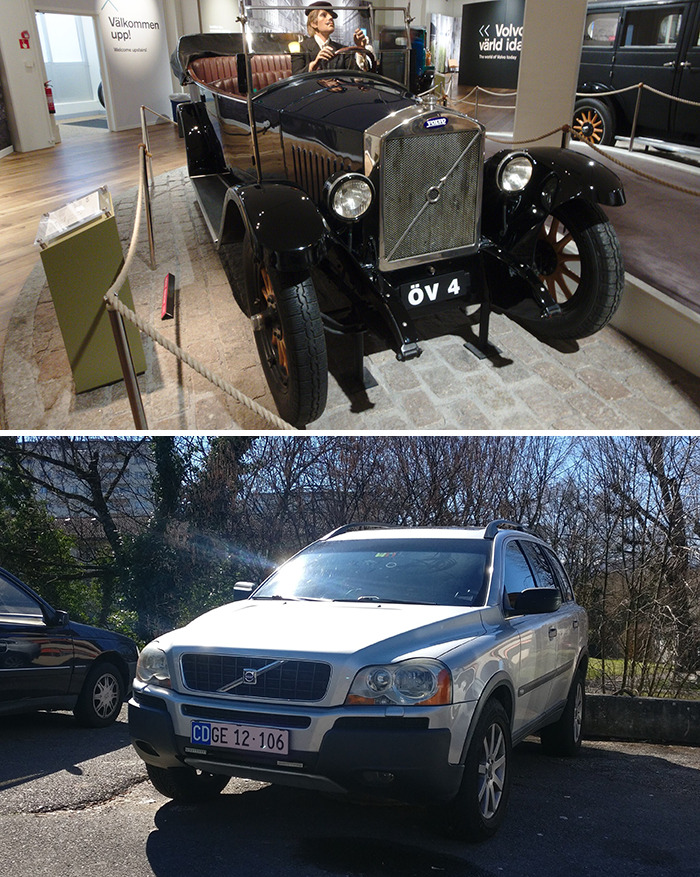 #21  Mitsubishi Model A (1917) vs. Mitsubishi Eclipse Cross (2021)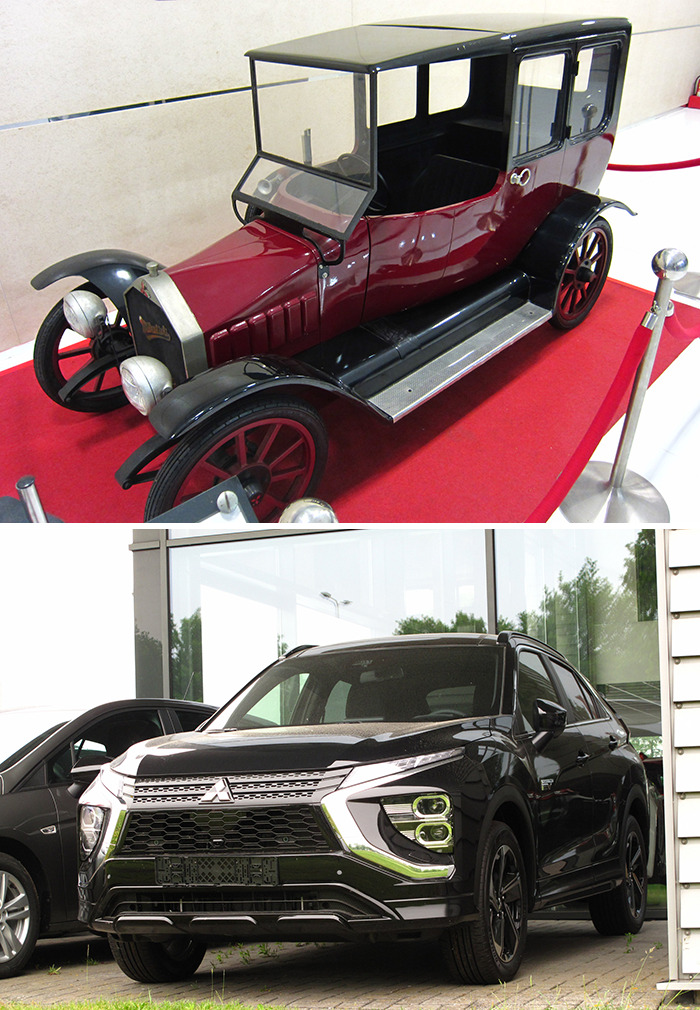 #22  Nissan Datsun Type 16 Coupe (1937) vs. Nissan X-Trail (2022)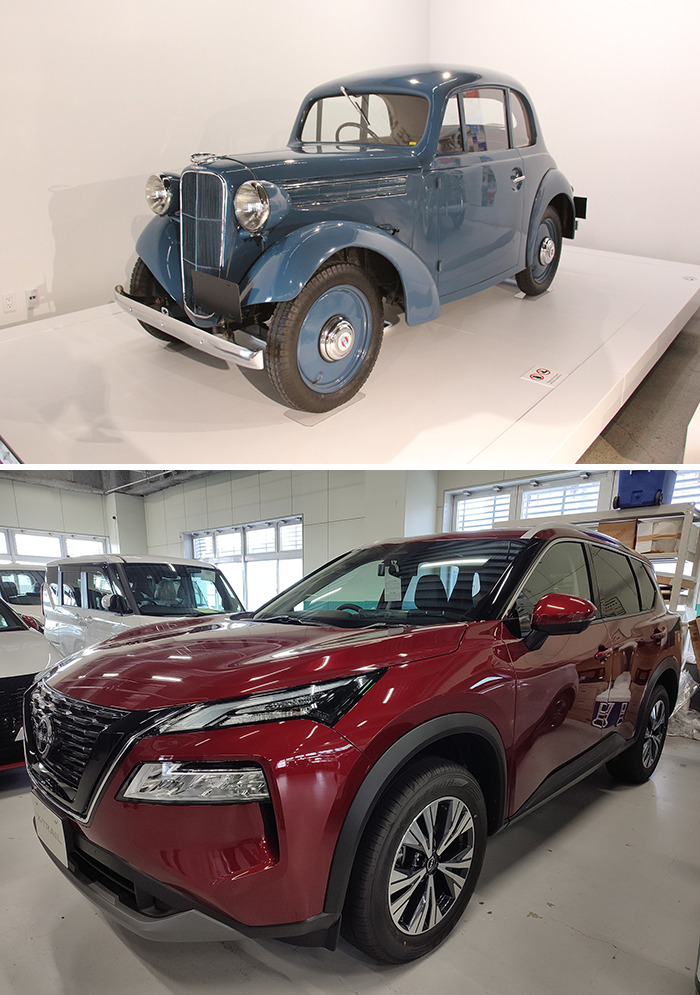 #23  Toyota Model Aa Sedan (1936) vs. Toyota Corolla Cross (2022)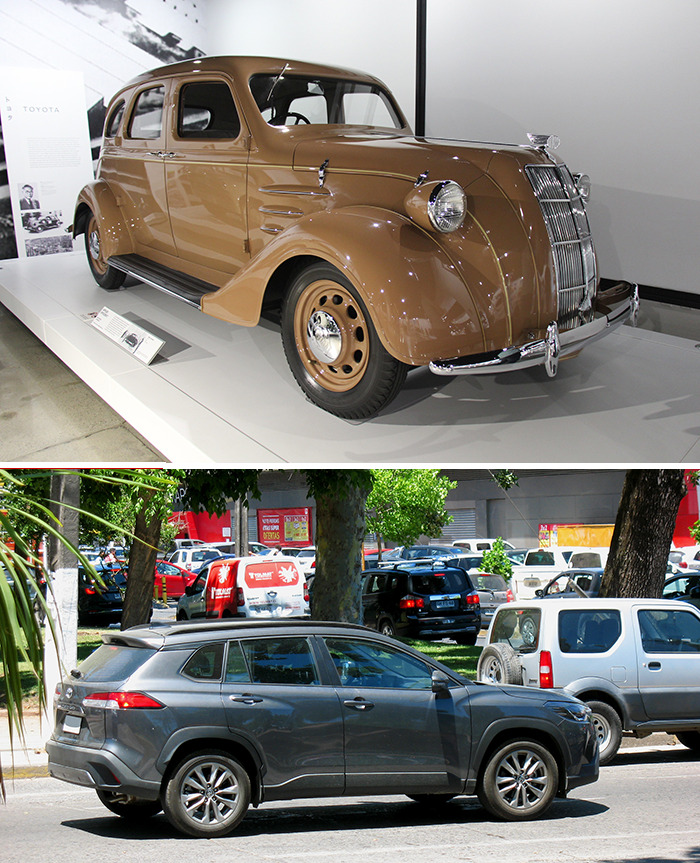 #24  Chevrolet Series H-2 (1914) vs. Chevrolet Tracker 1.2 Turbo LS (2022)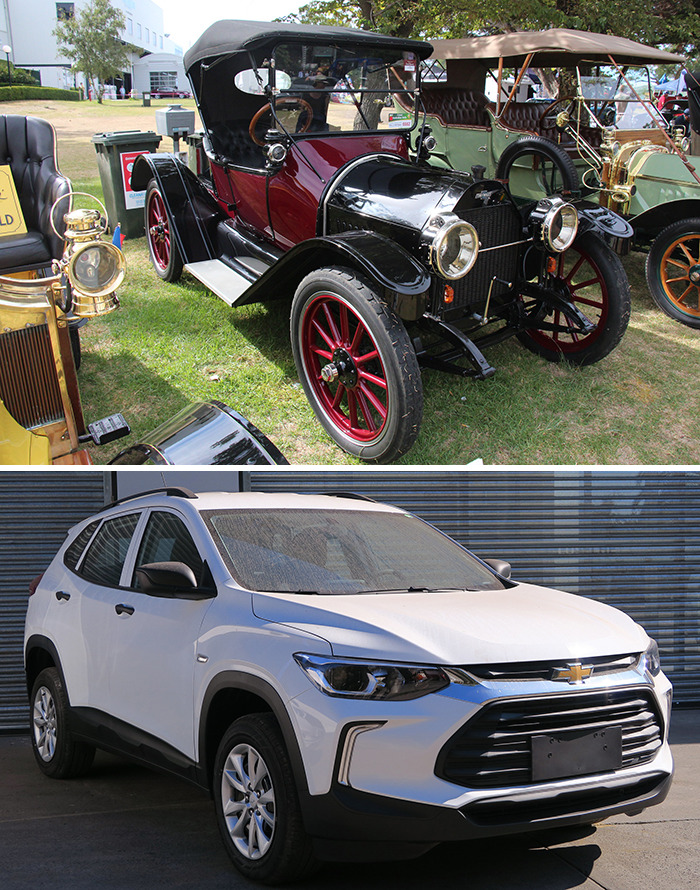 #25  Peugeot Bebe Type BP-1 (1913) vs. Peugeot 308 (2021)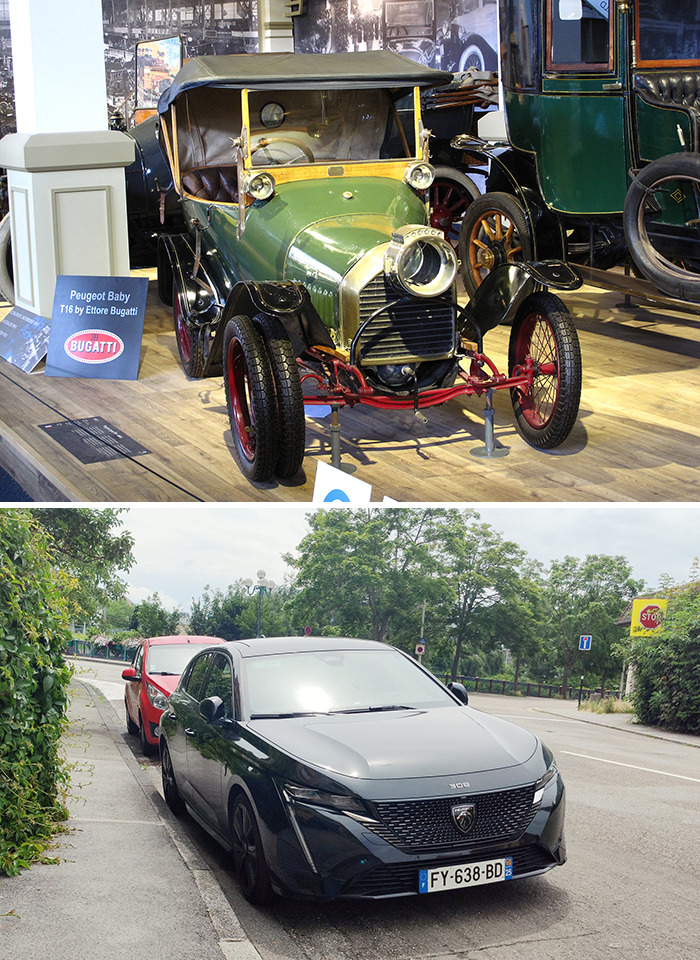 Credits: boredpanda.com